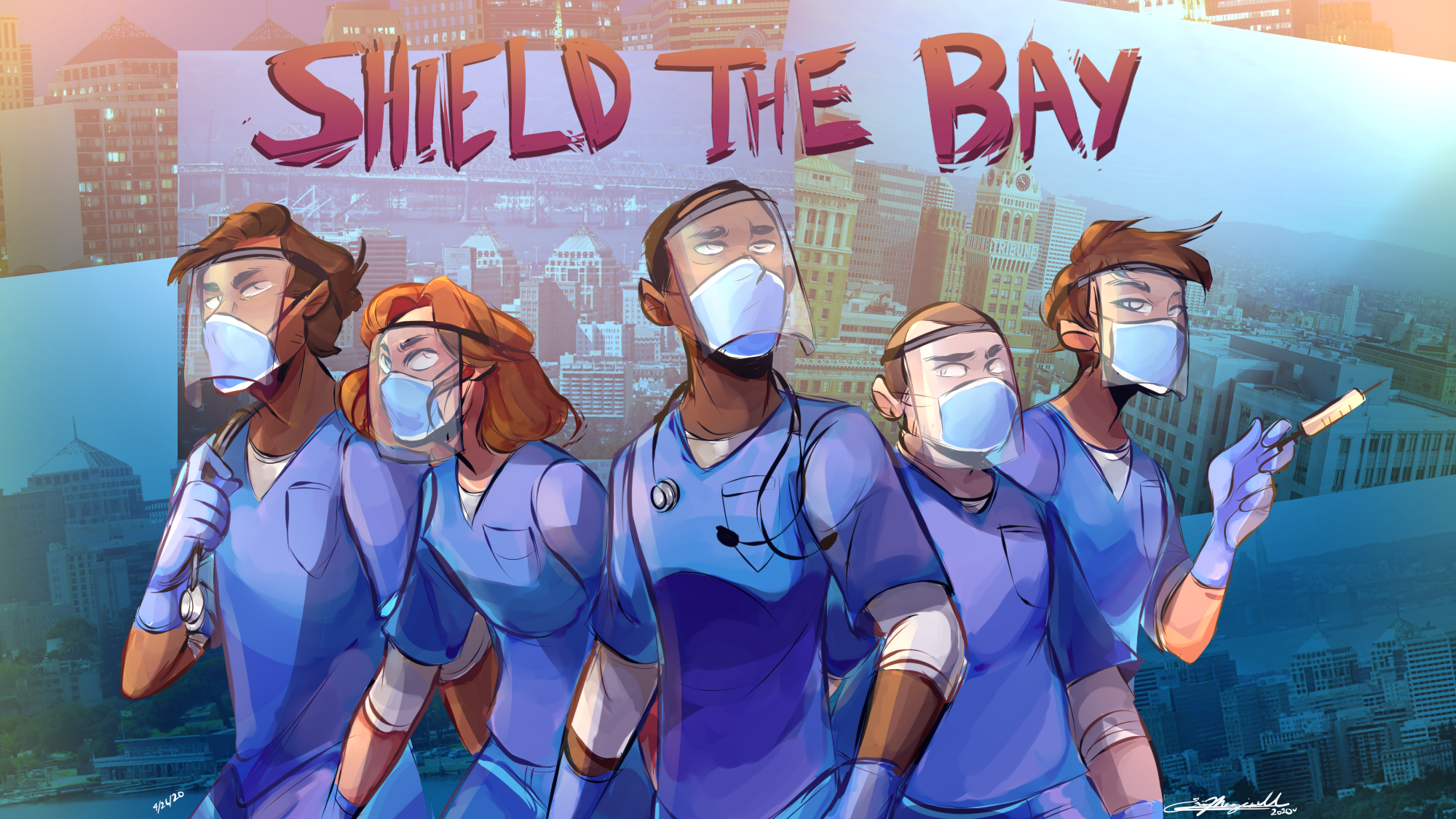 Illustration by Erin Manzanilla (@erinmvanilla on Instagram), a student from San Lorenzo High School
As the number of COVID-19 cases continue to escalate in the United States, healthcare providers across the country are dealing with a shortage of personal protective equipment, which has left many workers on the frontlines vulnerable to catching and transmitting the virus.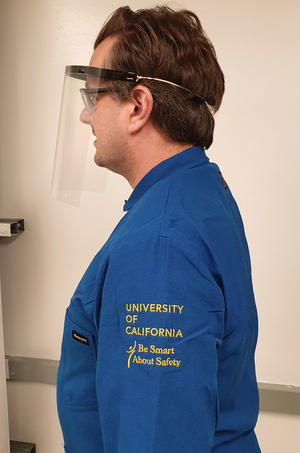 In the Bay Area, an initiative called Shield the Bay is aiming to address this PPE crunch. A team of designers and students, including Assistant Professor of Chemistry Michael Zuerch and members of his lab, have joined Shield the Bay to produce and distribute face shields to hospitals and emergency response systems in order to meet healthcare professionals' needs on the frontlines of COVID-19. The project's focus is to make masks for public institutions that are located in and serving communities of color. Equity is critical to the project's mission.
Photo: Asst. Professor Michael Zuerch demonstrates the new mask design
"Our approach is founded on the idea that we need to quickly deliver a product, at scale, that healthcare systems will be willing to use now," says Jaspal Sandhu, an assistant adjunct professor at Berkeley Public Health and a member of the Shield the Bay team.
Sandhu is an expert in human-centered design. The project is utilizing his design approach to fabricate face shields for healthcare professionals. By definition, human-centered design puts the user's perspective into all steps of the design process. Shield the Bay has relied on the perspective of frontline healthcare workers to make this product work in the most critical clinical environments.
In early April, the team produced and delivered prototypes to Highland Hospital in Oakland. The shields were trialed by nurses, who gave feedback on the size, durability, comfort, and other aspects of the face shields to help improve the design.
"Very rarely are healthcare workers asked for their input. We love this opportunity!" one recipient commented in a post-trial survey.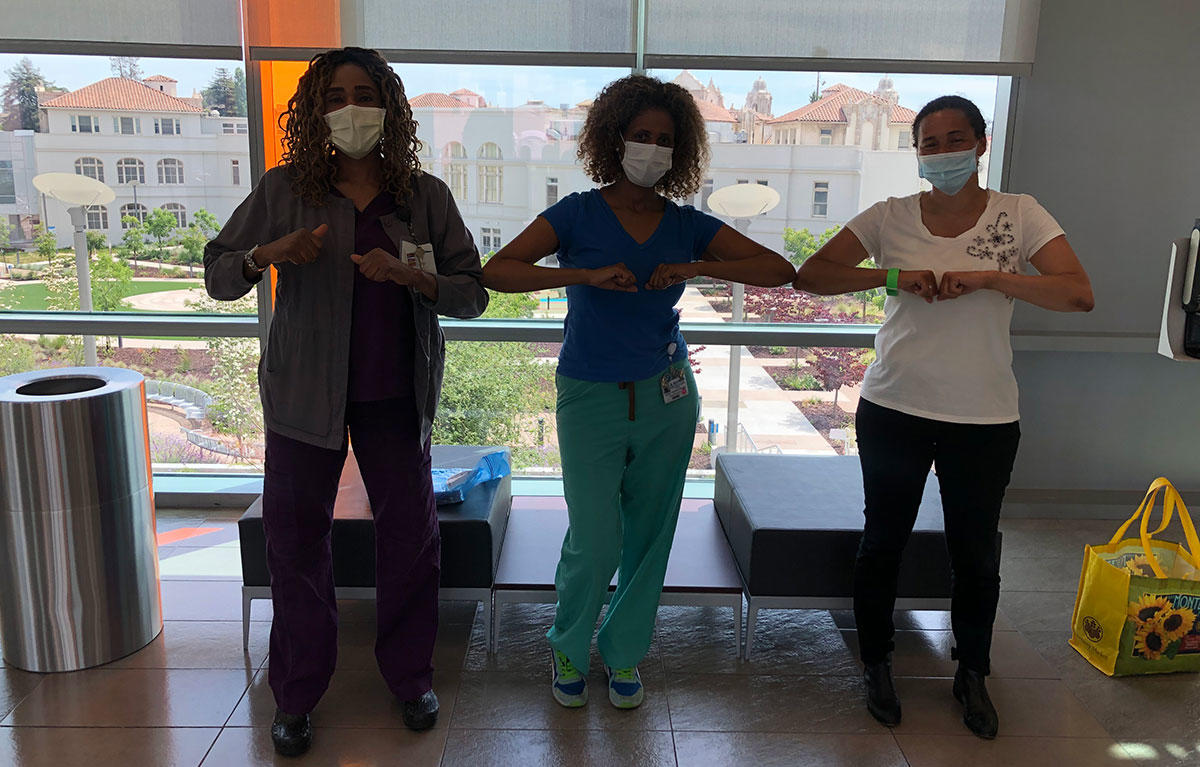 Photo: staff from Highland Hospital in Oakland greet volunteers.
The project is currently raising money through a GoFundMe page to pay for materials. The team is continuing to fabricate face shields with help from recipient input, and scaling up production. Healthcare professionals in the Bay Area are using tens of thousands of shields each day to stay safely protected. The project is currently being run entirely by the efforts of a team of volunteers. Every $50 donation provides materials to make shields for 100 patient encounters.
In addition to Jaspal Sandhu, the Shield the Bay team includes human-centered product design experts Catherine Newman, Jessica Granderson of Lawrence Berkeley National Laboratory, and Sean Miller of COSMO; assistant professor of chemistry Michael Zuerch and his graduate students; undergraduate student Gillian Chu and a growing team of student volunteers.
For more information, visit the GoFundMe page for Shield the Bay and contribute to the effort to provide healthcare professionals with the safety tools they need.