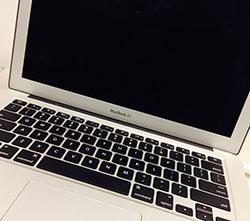 Overview
As of July 2016 the College of Chemistry has fully transitioned from an in-house Information Technology group to Campus Shared Services (CSS IT). All desktop support, Campus account (bMail/bCal/Box/Google apps), Telecom billing, and software license tasks are available via CSS IT.
The College of Chemistry has a small group of people who provide support for selected tasks such as Campus Security tickets, College licensed software (ChemDraw Professional, ChemDoodle), and Cluster/Unix support. These tasks are handled by Kelley McDonald and Kathleen Durkin.
Contact CSS IT via email, web, or phone
When CSS IT receives a request for assistance, they will generate a ticket to track the progress of your issue. You will receive an email update as the status changes and will be provided a survey to let CSS IT know they did handling your request.
CalNet ID Activations & Cards
Please visit the Campus CalOne office to activate your Campus CalNet ID and to obtain your Cal 1 ID card, for more information visit http://services.housing.berkeley.edu/c1c/static/gettingcard.htm
Molecular Graphics and Computation Facility
For information on the Molecular Graphics and Computation Facility (including Poster Printing services) visit http://glab.cchem.berkeley.edu/
---
Network
Campus WiFi (wireless) options
Please review the following information concerning day-to-day WiFi and Campus guest WiFi options: http://ist.berkeley.edu/airbears
Campus DHCP service
To connect to the Campus wired network, the Ethernet address for the device must be registered via the Campus DHCP service, which requires an active CalNet ID & pass-phrase. Follow the steps below to obtain the Ethernet address and to register your device:
How to obtain the hardware address for your computer
Windows Vista/Win7/Win8/Win10
From a DOS prompt >ipconfig /all
Physical address: (xx-xx-xx-xx-xx-xx)
Mac OS X 10.10/10.11
From Finder >Apple Menu >about this Mac >Click More Info >System profiler:
Network, Built-in Ethernet (en0), Ethernet address. (xx.xx.xx.xx.xx.xx)
How to register your computer
Click on "DHCP Registration" and authenticate
Click on "Add new MAC addresses" and enter your hardware address in the box provided
Click Register (this should only take a moment or two)
Make sure your operating system is configured to DHCP / Obtain an IP address automatically.
If you are connecting a server, data collection system, or a printer, you will need to contact Campus hostmaster (mail to hostmaster@berkeley.edu). Hostmaster will need the hardware address of the device, the building, room, and the port that the device will be connected to.
If you are in a room that is limited data connections, it is within Campus policy to use a switch to expand upon the available connections. However there are limitations to what is allowable, for instance there should be no daisy chaining of switches off one another, no routers or NAT style devices. We suggest the use of the following devices:
NetGear 5 Port Gigabit switch - ~$35 from CDW-G via BearBuy
NetGear 8 Port Gigabit switch - ~$50 from CDW-G via BearBuy
---
Policies
Minimum standards of networked devices that are connected to the Campus network
All accounts must have strong passwords. Strong passwords should have at least 8 characters and include at least 2 character types (e.g. lower case letters, capitals, numbers, punctuation). This is particularly true for "administrator", "root" or other system level accounts.
All Windows PCs and all Macs should be running current anti-virus software and the virus definitions should update daily.
All systems should be updated regularly. This applies to the operating system and applications.
Peer to peer file sharing is not allowed in the College.
Campus Policies
---
Licensed Software
UC Berkeley has purchased volume licenses to cover Faculty, Staff, and Student usage on commonly used software such as Microsoft Office, Adobe Acrobat. These packages are available for download; please see the links below for additional details.
College of Chemistry still offer the following software licenses to College staff & researchers, these are also available via download.
College license software available via download
ChemDraw Professional (Windows & Macintosh)
This product requires a yearly renewal of the license, see the following link for details: http://glab.cchem.berkeley.edu/glab/chemdraw.html
---
ChemDoodle (Windows & Macintosh)
NOTE ChemDraw and ChemDoodle require email registration from the @berkeley.edu domain.
---
Campus license software packages available via download
Adobe (Windows & Macintosh)
---
LabVIEW (Mac, Windows, Linux)
The College of Engineering has paid for a site license. However, they expect College of Chemistry users to contribute to that cost. If you download from this link, then your research group will be asked to contribute a cost share proportional to the number of downloads made by members of your group. Do not download unless your research group is willing to contribute to the cost share. This cost share is accounted annually. Currently, only the Leone and Yang groups are contributing to this cost share. Other research groups in the College of Chemistry have licenses for their individual groups but are encouraged to join the College of Engineering consortium when they are due for renewal since it is more cost effective for everyone. Email cocit@berkeley.edu for more information.
---
Microsoft Office (Windows & Macintosh)
---
Matlab (Windows & Macintosh)
How do I acquire Matlab licenses? Matlab licenses can be acquired by completing a Matlab request form located at http://software.berkeley.edu/matlab
How do I pay for my Matlab license? The cost of Matlab licensing was paid for with funding from the following Colleges and Organizations: College of Engineering, College of Letters and Science, College of Chemistry, Office of the Vice Chancellor for Research, College of Natural Resources, Haas School of Business, School of Optometry, and the Space Sciences Laboratory. Additionally, the College of Engineering partnered together with the Office of the CIO to fund the Student Option for the TAH site-wide license, thereby allowing UCB Students to install Matlab on their personally-owned computers. The College of Chemistry, via IST's software request method, charges a small fee to help recover the cost of the license.
Where do I go to download my Matlab software? Matlab software can be downloaded by logging in, using your Mathworks account, to the Mathworks License Center at: http://www.mathworks.com/
Do I need a separate license for each of my computers? An individual license obtained by you, or on your behalf, is assigned to the person and entitles that person to use Matlab on any UCB-owned machines and personally-owned systems. For metrics, we ask that you provide the number of computers on which you will be installing Matlab.
---
Mathematica (Windows & Macintosh)
How to Access
New users can request access to MATHEMATICA by completing and submitting the Mathematica Site-License Request(link is external) form.
Downloading and Activation
Once the request is approved and processed, an email will be sent by Wolfram Research Institute with the activation code and information and links to download the software.
---
Web Services
College Website
To request  updates to the College website:
Email: chemweb@berkeley.edu OR  at the bottom of any page of this website under Administration & Support, use the "Contact Webmaster" email link. Please give the url of the page that you want updated, as well as details of the changes you would like made.
Research Group Websites
There are many options for developing websites, and it is up to each Research Group to decide which direction is best for them. Listed below are some of the most common choices made within the college. If you still need guidance after reading this, please contact chemweb@berkeley.edu.
College Hosting
The College server provides hosting for Research Group websites, however each group must design, develop, and maintain their own website.  Anyone within the research group can take on the webmaster responsibilities, or the group can hire their own web developer. Due to security concerns, the college server cannot host Drupal, WordPress, Joomla, etc. If you would like to use a CMS site see suggestions below.
To get set up with a college web server account, contact research systems support before you begin development to make sure there are no conflicts with the web technology you want to use. If you have an account, please read the next section on how the stage server functions.
College Staging Server info for research groups
If you have set up a hosting account with the college, the following is a quick guide to get you started:
Stage server url: http://stage.cchem.Berkeley.edu/~XXX  (where 'XXX' is your account name)
Production server url: http://www.cchem.berkeley.edu/XXX (without the tilde)
use SFTP to connect to the stage server (FTP will not work)
web pages should be located in a subdirectory called public_html
be sure to designate your home page as index.html within the public_html folder
files on the stage server will be synchronized automatically to the College production web server (LIVE site) every half hour
Adobe Creative Cloud
Adobe Creative Cloud & Dreamweaver are good options for designing and developing websites that will be hosted on the college servers. Adobe CC is available for UC Berkeley students, staff, and faculty for both personal and institutionally-owned computers. For more info on obtaining Adobe CC visit the UC Berkeley Software Central website. To learn how to produce websites with Adobe Dreamweaver visit the Dreamweaver CC tutorial page. Berkeley branded dreamweaver templates* are available. (*Be advised the college server may not be able to support placing your site in a webroot directory, therefore you may need to modify the template links, if you need help contact chemweb@berkeley.edu.)
Other Hosting and Web development options
Wix  Hosting, templates, website builder.
SquareSpace Hosting, templates, website builder.
Wordpress.com Hosting, themes, with varying plans.
Wordpress.org allows downloading the open source wordpress package for installation on your own designated server. Berkeley branded wordpress templates are available.
GoDaddy. Options include one-click hosting/installation for Wordpress,  and a WYSYWIG  Website Builder.
Bluehost. Options include one-click hosting/installation for Drupal, WordPress, and Joomla. They also offer a WYSYWIG website buildier called  Weebly.
Academia.edu. Academia.edu is a place to share and follow research. An account allows you to share your papers, see analytics on your profile and papers, and follow other people in your field. Sign up at http://www.academia.edu/.
Google Sites
Google Sites is now available via bConnected. Google sites allows you to create a simple personal website, wiki, or project site without any prior programming or design skills. With an intuitive drag & drop interface, you can work alone or collaborate with others to build your site in a short amount of time. There are limitations, refer to documentation for more info.
IST Pantheon Drupal / Wordpress Pantheon provides powerful, easy-to-use tools for building and maintaining Drupal and Wordpress websites and applications. IST has partnered with San Francisco-based Pantheon to provide free state-of-the-art development tools and affordable hosting plans with 24/7 support.
Drupal download and host with any 3rd party ISP that supports Drupal.
Open Berkeley
Open Berkeley is a turnkey web platform solution for UC Berkeley campus websites. Campus employees with no prior web experience can use Open Berkeley's powerful toolset to easily build sophisticated websites, and customers can rely on Open Berkeley to provide critical solutions to ongoing Security, Accessibility, and Maintenance issues. There is an ongoing monthly charge to host a site with Open Berkeley. For more information visit the Open Berkeley website (you will need a CalNet ID to acces this page.)
independent design firms
Drupal consultants in the Bay Area