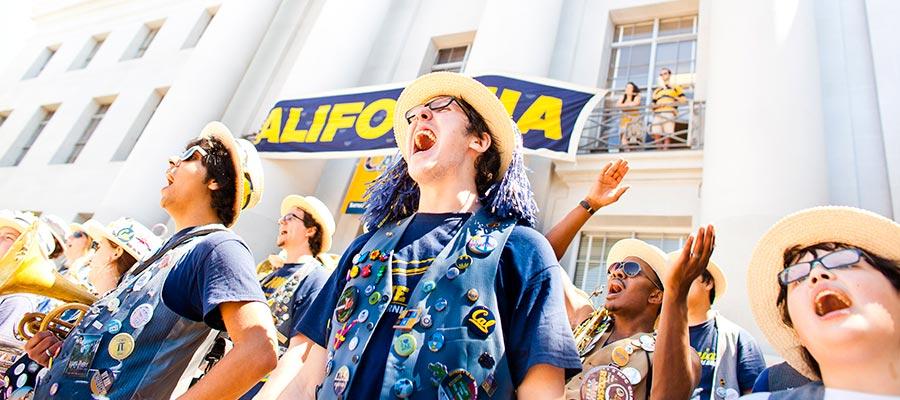 Exceptional Science
The College of Chemistry is consistently ranked as one of the best places on earth to learn, teach, and create new tools in the chemical sciences. This is no accident. It's the direct result of exceptional scholarship as well as thousands and thousands of donations from our loyal alumni, parents and friends. They make the College possible. And you can join them, with a gift of any size. If you have questions, please feel free to contact us anytime. 
Impact Report
The 2022 College Impact Report is now available.
The College of Chemistry at UC Berkeley relies on vital support from every part of our community — from major-gift donors and corporate benefactors to our thousands of alumni, parents and students who contribute yearly via our annual funds. This year's report highlights outcomes from giving over the last year.
Major Gifts
What makes the College of Chemistry a powerhouse among chemistry departments worldwide? We attract the very best faculty and students, year after year. Major gifts are a wonderful way to ensure adequate resources for the next generation of scientists—many people also use this to create a legacy in honor of someone special to them.
We are happy to help you design a major gift to suit your philanthropic interests. Some popular choices include:
Professorships and chairs
Fellowships and scholarships
Capital gifts
If you would like to find out more, please contact Mindy Rex at (510) 642-9506 or rex@berkeley.edu.
Planned Gifts

Planned gifts may enable you to make a more significant donation than you thought possible, all while enjoying substantial tax benefits. There are a variety of planned gift options to choose from—you can find out about these opportunities at the UC Berkeley Gift Planning website.
The Benjamin Ide Wheeler Society
This society recognizes alumni and friends who have communicated to us their intention to include the University in their estate plans through some form of planned gift. The Benjamin Ide Wheeler Society was established in 1987 to recognize and honor these visionary donors.
To find out more, please visit the Wheeler Society webpage.
Corporate
financial support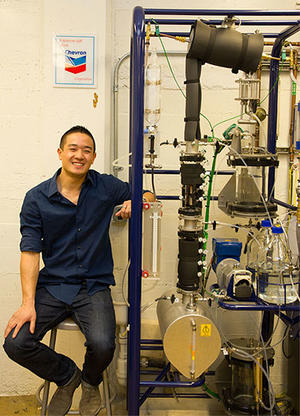 The College of Chemistry is proud to have the support of many industry leaders. We offer a variety of ways to support the College as a source of pioneering research that complements the mission of your own organization.
For more information please contact:
Mindy Rex
Senior Director, Strategic and Philanthropic Partnerships
(510) 642-9506
rex@berkeley.edu
Employment Recruiting
For undergraduate recruiting, please contact the campus Career Center.
For graduate student recruiting in either department, please contact:
Department of Chemistry
Please email: chem_grad_info@berkeley.edu
Department of Chemical and Biomolecular Engineering
Carlet Altamirano, Graduate Student Advisor
(510) 642-1533
carleta@berkeley.edu