Play video
Background image: Illustration of new lab space design Heathcock Hall
The College of Chemistry — Changing Our World for the Better
The College of Chemistry catapulted UC Berkeley to scientific preeminence in the early twentieth century, and it remains a transformative force to this day. The groundbreaking work of Professor Jennifer Doudna, the 2020 Nobel Laureate in Chemistry, attests to the College's continued excellence and influence. Moreover, US News & World Report has repeatedly recognized the College's accomplishments, most recently awarding the College of Chemistry the #1 position in the ranking of best global universities for chemistry in 2021.
The College's outstanding students, faculty, graduates, and network of global partners are committed to working together on the development of advanced materials, innovative healthcare, renewable energy, and the protection and propagation of the world's supply of food, water, and clean air. In order to address the pressing issues of today, and to carry its successes into the future, the College must expand and modernize its teaching and research facilities.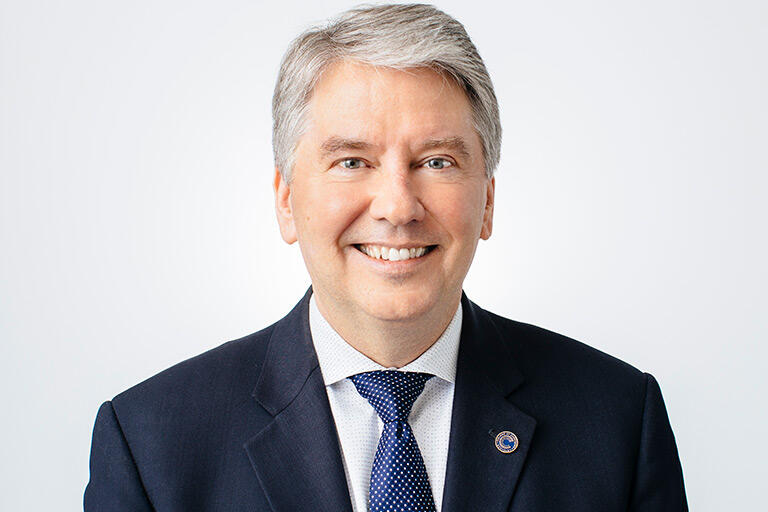 We need to continue to provide our students and faculty with world-class training, facilities and resources that make us the #1 Global University in chemistry year after year

Douglas Clark, Dean College of Chemistry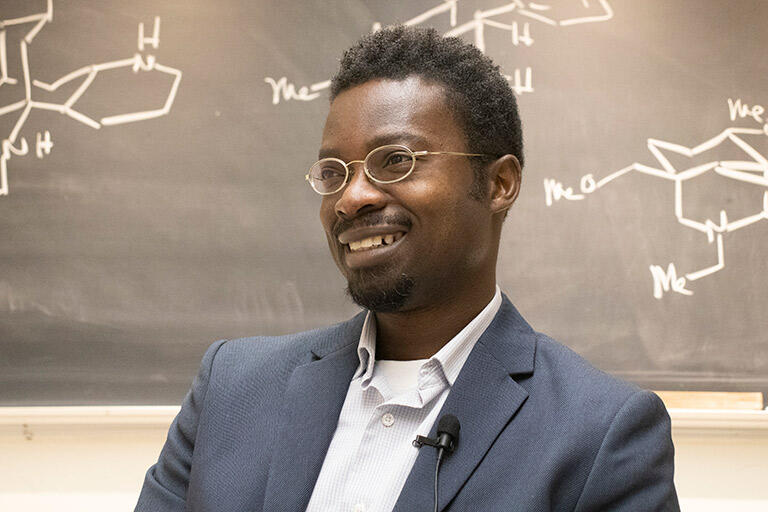 Our goal is to construct a building that will carry us into the next generation of scientific discoveries and create an equitable and inclusive level playing field for students from every background

Richmond Sarpong, Executive Associate Dean, College of Chemistry
We cannot underestimate the revolutionary impact Heathcock Hall -- and the great minds and equipment that will inhabit it -- can have on making life-changing discoveries

Jennifer Doudna, 2020 Nobel Laureate in Chemistry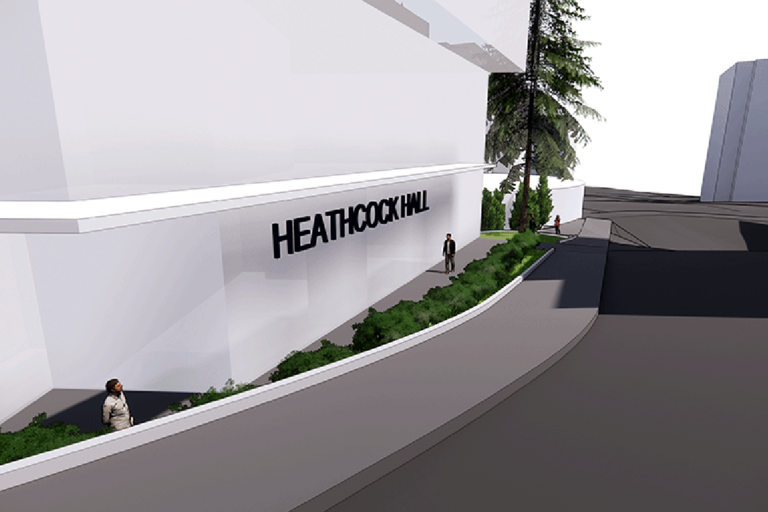 Vision
Current expansion plans center on the construction of a major new research and teaching facility, Heathcock Hall, which will provide an ideal environment to foster learning and deep discovery. As a result of a cornerstone gift of philanthropy from alumnus Terry Rosen (PhD, Chemistry '85) and his wife, Tori, Heathcock Hall will be named in honor of renowned organic chemist, former Dean of the College of Chemistry, and Terry's research director, Clayton H. Heathcock.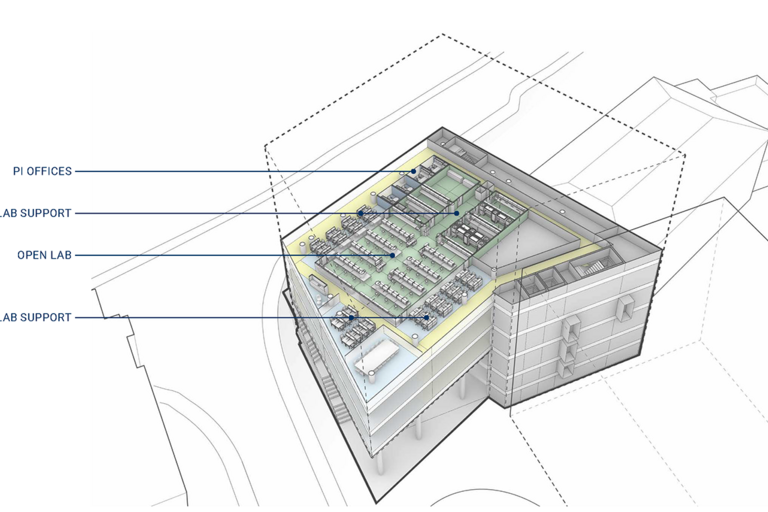 Timeline
Dean Clark and a team of College staff have been working closely over the last year with architects, planners, designers, and engineers from internationally recognized firm HOK. We are nearing the end of a planning phase termed "schematic design" and will be further refining the functionality and design of the building once the next phase of funding is secured. We expect to officially break ground on the project in late 2023.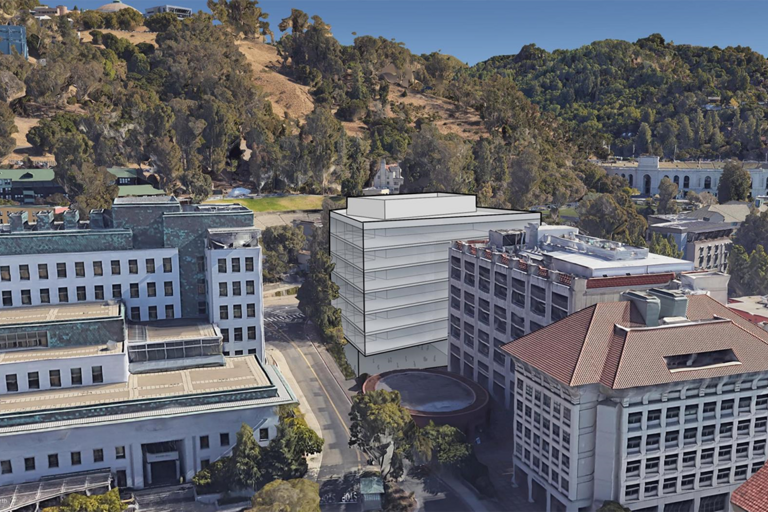 Campus Priority
Heathcock Hall is one of only three capital projects that have been identified by Chancellor Carol Christ as "priority projects" as part of campus' Light the Way campaign. The project has received approvals and endorsement from the Campus Finance Committee, Design Review Committee, and the Capital Planning Committee.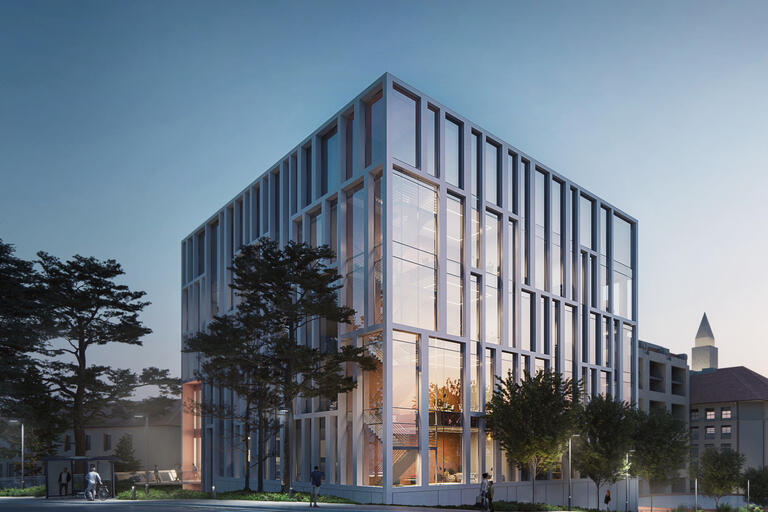 Modern Design
Reinvigorating the campus' eastern gateway, the roughly 80,000 square foot building will attract rising leaders from around the world to the chemical sciences. Heathcock Hall will contain four stories of modern laboratory space to accommodate research in synthetic chemistry, physical chemistry, and chemical and biomolecular engineering. The overall design goal of the project is to deliver a high performance, healthy, integrated building. The construction plans incorporate concepts of resilient design, spatial daylight and solar energy to provide the most sustainable, environmentally friendly building possible.