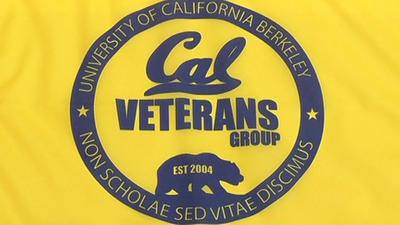 College Factual, a website offering advice to prospective college students and their families, has released its 2019 national and state rankings for Best Chemistry Programs for Veterans. UC Berkeley's Chemistry program was ranked #12 out of 435 for veteran friendliness of all colleges and universities reviewed by College Factual. This puts UC Berkeley in the top 5% of all schools in the nation when it comes to offering a quality education to veterans studying Chemistry.
Douglas Clark, GN Lewis Dean of the College of Chemistry stated, "We are very proud to be ranked among the Best Chemistry Colleges for Veterans. We are especially pleased to welcome, and give our best to, the exceptional men and women who have served our country and deserve nothing but the best in return."
UC Berkeley offers support for both undergraduate and graduate  veteran  admissions. Also, the Cal Veteran Services Center  which opened into a permanent space in 2016 on campus, is dedicated to providing programs and services in support of the academic and personal success of student veterans. Some of the services provided by the center include: academic, financial aid, and personal counseling; prospective student counseling; and GI Bill counseling.
The College of Chemistry also offers a number of support programs for our undergraduates that Veterans can take advantage of. These can include access to lab research for transfer students, career counseling and a superb Peer Tutoring program that is helping students to excel.
Read the full report here:
College Factual: University of California – Berkeley Is a 2019 Best for Vets Studying Chemistry Nationwide and in California