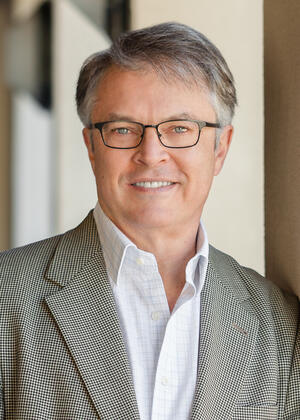 Thanks to a generous donation from Rubber and Joy Chen of PMP Tech, an international company based in Taiwan, Professor of Chemistry and Faculty Senior Scientist at Berkeley Lab, T. Don Tilley has been announced as the inaugural PMP Tech Chancellor's Chair in Chemistry.
PMP Tech was founded in 1978 in Taiwan. With an extensive international clientele, the company focuses on product lines that include functional elastomers (silicone/rubber); dissimilar material bonding (silicone rubber bonded with metal, plastic, textile, glass etc.); silicone rubbers with precise dimension; medical grade products and other designs.
Professor Tilley's group focuses on discovery of new chemical processes and materials designed to impact technologies in energy and sustainability. These efforts include aspects of inorganic, organometallic, silicon, and materials chemistry, with emphasis on exploratory syntheses and transition metal-based catalysis. Projects in his group have produced soft materials such as silicon-based polymers and nanocarbon assemblies, and hybrid organic-inorganic materials that exhibit high selectivities as heterogeneous catalysts. Research on the conversion of solar energy to chemical fuels has led to an understanding of the key water-splitting reaction at metal-oxygen clusters.  Progress in all these areas is supported by fundamental investigations into mechanism, structure and bonding.
Professor Tilley said of the appointment, "I am very honored to be recognized with this chaired position and am grateful to PMP Tech for their interest in promoting soft materials research at Berkeley. This Chair is a tribute to the students and postdocs in my research group who have made fundamental  contributions to advance silicon and organic materials chemistry."