Berries being processed for the marketplace. (photo Adobe Stock)
The Product Development Program (PDP) at UC Berkeley is a master's level – non-traditional degree program. The program focuses on using real-world product development practices such as those practiced with pharmaceuticals, specialty materials, high strength materials, and new food tech product manufacturing. We also look at product life cycles that require chemical transformations in their manufacturing process like Kevlar, life savings drugs, and high strength, low-cost composite plastics.
These products are very different from each other requiring unique technologies, technical expertise, and core competencies to produce. However, the underlying work process for developing these products is very similar. The skills a product manager needs in these industries is surprisingly consistent and that is what our program is all about.
As part of the PDP program, students do a semester-long capstone project for a corporate client. The intention is to give the students real life experience working on a project in a corporate environment. The result is when they graduate and start working, they will hit the ground running.
We are pleased to be able to present the following series of white papers produced by our students for Givaudan – a global flavors and fragrances supplier. The papers were part of the PDP student's capstone projects.
We are delighted that we have been able to do a project for Givaudan every year over the last five years.  Our students' work has been converted into white papers during the last four years. 
Givaudan white papers: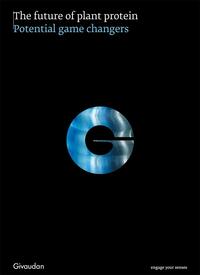 The future of plant protein: Potential game changers
Demand for alternative proteins, particularly in nutritional beverages, is at an all-time high. Consumers are looking for healthier, more sustainable choices and major scientific studies have recommended an increase in production of nutritious plant-based foods for human and environmental health. Feeding the world of tomorrow, in a healthy way will require a more efficient use of resources such as land, water and energy. As a result, alternative protein products have increasingly moved into the marketplace.
Consumers expect these new products to be high quality, nutritious, sustainable, affordable, and crucially, provide a delicious and satisfying final product. Consequently the protein space in the food industry is now incredibly diverse, making it difficult for food manufacturers to anticipate future trends. There is also a growing need to meet increasing pressure on supply.
So how can food manufacturers see into the future to find the 'next new protein'? One that is versatile, effective, commercially viable and most importantly that works in their process and products?
---

The fishless wave: Plant-based fish and seafood on the rise
A recent report by BIS research1 estimates that the plant-based market will reach over $480 billion by 2024, with a projected CAGR of nearly 14% from 2019 to 2024. Contributing to this growth is the increasing adoption of vegetarian and vegan diets, and the rise of flexitarianism, as consumers balance a 'good for me, good for the planet' approach to food.
While meat substitutes are the fastest growing sub-category for plant-based products (an increase of 152% in 20192), fish alternatives are expected to see dynamic growth. Investment in plant-based fish and seafood start-ups has already been brisk and new product development is starting to gather pace.
According to a 2019 Mintel report, fish alternatives are predicted to be a top global trend over the next few years, and this rise in interest is reflected in digital and social channels where plant-based fish and seafood are trending.
---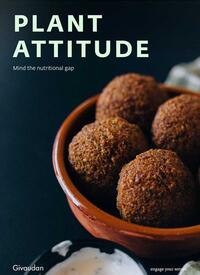 Plant Attitude: Mind the nutritional gap
Once considered a niche dietary choice, plant-based eating has firmly cemented its place in modern mainstream diets. In response, the plant-based sector has boomed to comprise a previously unimaginable range of meat and dairy alternatives, from plant-based milk and cheeses to patties and sausages that look, cook and taste as good as meat. This innovation shows no signs of slowing down, with a recent report² estimating that the plant-based market will exceed $480 billion by 2024, with a projected compound annual growth rate (CAGR) of nearly 14% from 2019 to 2024.
Typically made of soy, rice, almond, peas and lentils, among other plant sources, meat and dairy alternatives are starting to gain traction in the market. But, what does this increase in the consumption of plant-based foods mean for nutrition and public health? Although animal foods can be a source of saturated fat and salt, nutrients considered unhealthy if consumed without moderation, they are also important sources for vital nutrients, such as protein and essential vitamins like B12.
Although the goal is not necessarily to replicate all of the (good) nutrients derived from animal products, it is interesting to explore what happens when consumption of meat and dairy products is reduced or cut out completely. Can plant based products bring equivalent nutritional benefits as the referents of the market (animal derived) and if so, how?
---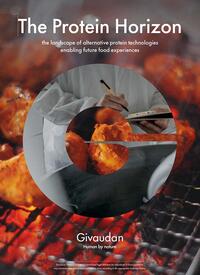 The protein horizon: The landscape of alternative protein technologies enabling future food experiences
Today's consumers are hungry for protein alternatives that possess the organoleptic properties of meat and seafood, but without the health, environmental and welfare concerns of traditional meat products. What's driving this growth?
Technical advancement and innovative new technologies have allowed the development of better tasting and better looking products, but there is more still to come. With such an exciting range of innovation in the pipeline, what is next for this vibrant sector and what will it mean for producers and their consumers?
Our recent research project set out to answer this question by exploring the most important technologies for alternative proteins, including dry and wet extrusion, 3D printing, moulding, cultured meat and biomass fermentation. This white paper provides an overview of our findings, setting out the pros and cons of the available technologies, the opportunities they offer to producers and the potential hurdles they pose, as well as providing a glimpse into what is on the horizon in this dynamic space.