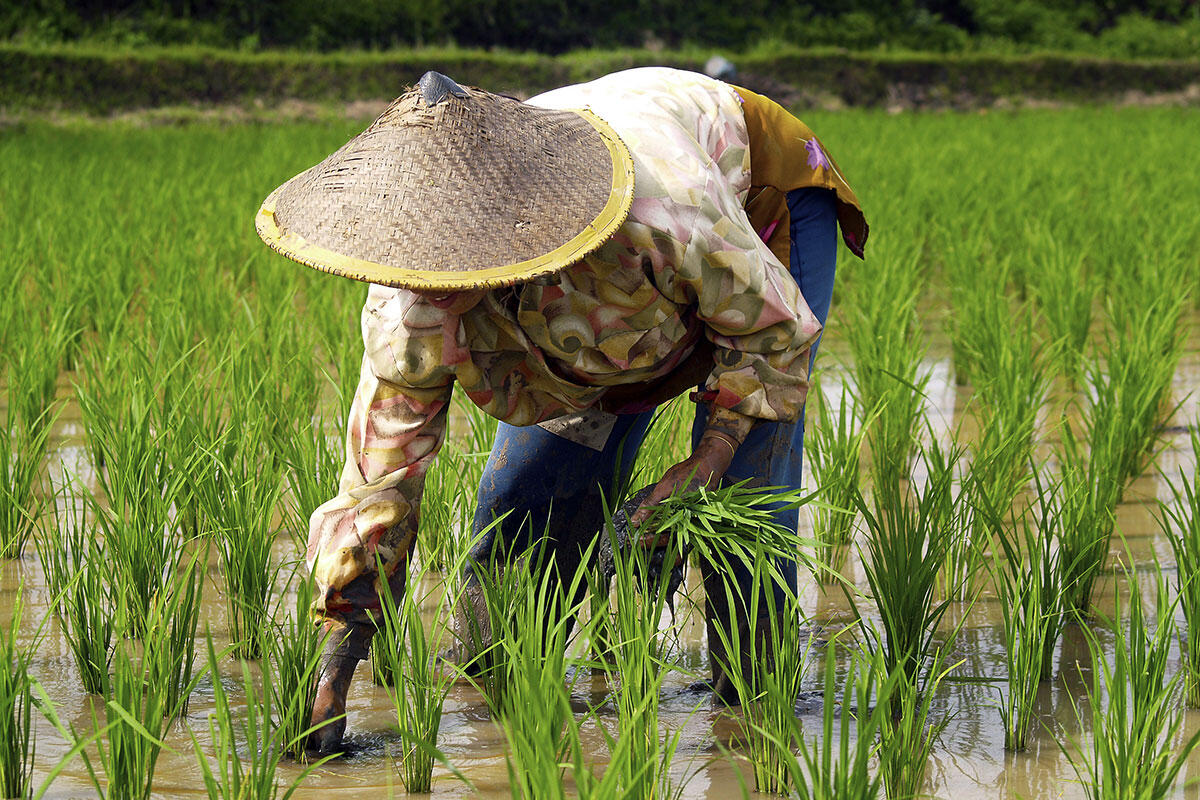 Photo: Worker planting rice. (Adobe Stock)
Fifteen years after their initial meeting to discuss what has become the CRISPR revolution, Professors Jill Banfield and Jennifer Doudna of UC Berkeley, and a large team of co-authors, have published new research that takes a major step toward solving the thorny problem of how to study and alter genomes of microbes living in complicated real-world environments, such as the gut microbiome or soil. The complexity of microbial communities has been a major obstacle to discovering technologies that can prevent diseases and improve agriculture. It's a critical step toward curbing methane, a harmful greenhouse gas that is emitted during rice production.
The work is a part of the Innovative Genomics Institute (IGI), a consortium Doudna founded to develop uses for CRISPR and other genetic engineering techniques to solve problems in health, food production and elsewhere. The IGI In July, the IGI received a $3 million gift from an anonymous donor to pursue climate work, and Banfield's research on microbial ecosystems is fundamental to that push.