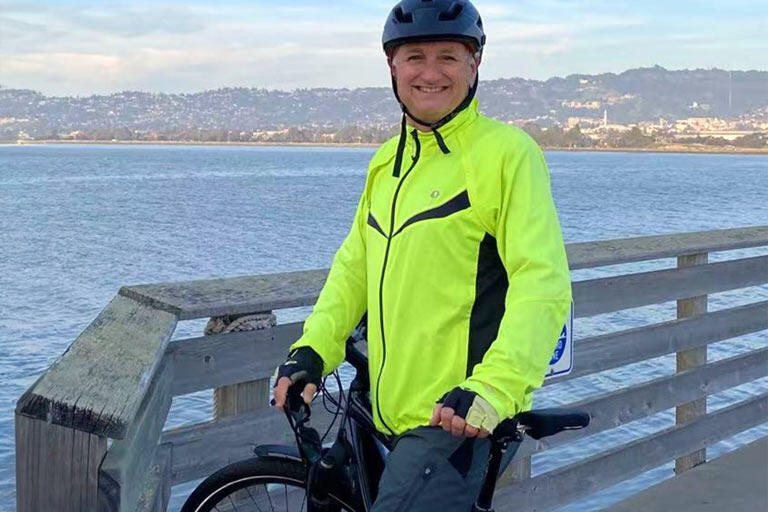 Photo:  Jeffrey Reimer, Professor of the Graduate School
AIChE's Warren K. Lewis Award is named for one of the founders of the chemical engineering discipline. The prize is sponsored by ExxonMobil Research and Engineering Company and recognizes distinguished and continuing contributions to chemical engineering education.
The 2023 Warren K. Lewis Award is being presented to Jeffrey A. Reimer, Professor of Chemical and Biomolecular Engineering at The University of California, Berkeley.
Dr. Reimer is being recognized for outstanding contributions to chemical engineering education based on accomplishments in classroom teaching, course development, authorship of teaching texts, and departmental chairmanship, as well as excellence in research.
Jeffrey Reimer and the other Institute and Board of Directors' Award recipients will be honored at the 2023 AIChE Annual Meeting, November 5–10 in Orland, Florida.
About Jeffrey Reimer and his work
Jeffrey Reimer has made many contributions to environmental protection, human sustainability, and technological innovation by using spectroscopy to explore and improve a variety of materials. His research encompasses amorphous solar cells, automotive catalysts, and structural polymers, as well as advanced nuclear magnetic resonance (NMR) spectroscopy methods, solid oxide fuel cell membranes, materials for lithium batteries, nuclear spintronics, and carbon capture materials. These latter works have been documented in highly cited papers on the molecular aspects of CO2 adsorption.