For immediate release
Berkeley, CA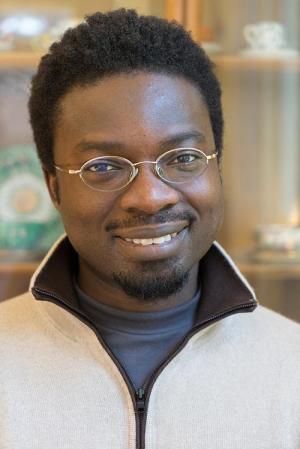 Richmond Sarpong, Professor of Chemistry and Executive Associate Dean, has been recognized with the 2019 Mukaiyama award from the Society of Synthetic Organic Chemistry, Japan (SSOCJ) along with Professor Shunsuke Chiba of Nanyang Technological University, Singapore. The award is intended to recognize and encourage outstanding contributions to synthetic organic chemistry. Professor Sarpong will deliver an award lecture at the SSOCJ meeting in Tokyo next year.
Professor Sarpong commented, "I am very thankful to the SSOCJ for this wonderful award in recognition of the achievements of our laboratory that were led by the talented and passionate students with whom I get to work every day. I am grateful to them. It is also nice to be a part of a legacy of Berkeley winners of this award which  include John Hartwig (2008) and Dean Toste (2011)."
Professor Sarpong's research interests include the total synthesis of natural products with a keen eye toward the development of new synthetic methods and strategies. In concert with this general program, his research group looks to nature to inspire their choice of synthetic targets (natural products) and strategies (e.g., bio-mimetic approaches) to natural product synthesis. The compounds currently being synthesized in the laboratory may ultimately become important as tools to study biological systems or provide a starting point for the development of new therapeutics.

The Mukaiyama award was established in 2005 by SSOCJ to celebrate the 77th birthday of Professor Teruaki Mukaiyama who received the Order of Culture in 1977 from the Japanese government for his outstanding contributions to synthetic organic chemistry and to commemorate his election in 2004 to the National Academy of Science, USA, as a foreign associate.
About the Society of Synthetic Organic Chemistry, Japan
In 2017 the SSOCJ celebrated its 75th anniversary. In those 75 years the SSOCJ has grown to become an interdisciplinary academic organization of approximately 4,800 members that include many talented experts from industry, and encompasses a variety of disciplines including engineering, science, pharmacy, agriculture, biochemistry and medicinal chemistry. The SSOCJ remains committed to solving many challenging problems confronting people worldwide, by advancing innovative technologies in artificial intelligence, biological chemistry, environment and energy.