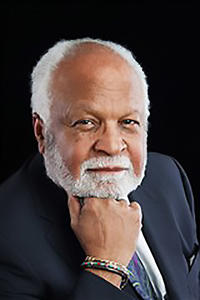 Professor William Lester, a chemist and educator at UC Berkeley, has been awarded the International Association of Top Professionals (IAOTP) prestigious Lifetime Achievement Award for 2019 for his outstanding leadership and commitment to the field of chemistry. This special honor is given based on longevity and contributions the honoree has made to society, and the impact on their industry. Professor Lester will be honored at IAOTP's annual award gala at the end of this year.

Lester is being honored for dedicating close to six decades of his life as a chemist and educator.  He has demonstrated success not only as a Professor in the Department of Chemistry at UC, Berkeley, but in his other work as well. His impressive repertoire of prior roles include being a Physical Chemist with the National Bureau of Standards in Washington DC; Staff Scientist and Manager, IBM San Jose Research Laboratory; Director of the National Resource for Computation in Chemistry and concurrently an Associate Director at Lawrence Berkeley National Laboratory (LBNL); Associate Dean for the College of Chemistry; and a Faculty Senior Scientist at LBNL.
Professor Lester received his B.S. and M.S. degrees in Chemistry from the University of Chicago, and his Ph.D. in Chemistry from The Catholic University of America in 1964. IAOTP's President Stephanie Cirami stated, "Choosing Dr. Lester for this award was an easy decision for our panel to make. He has dedicated close to 60 years to the industry, he is brilliant, his list of accomplishments and accolades are beyond impressive, he is active in numerous organizations and affiliations, he was exactly what we were looking for. We know we will be seeing more outstanding things from this man and hope to spend time with him at the gala."
Throughout his illustrious career, Professor Lester has been active in his community and recognized worldwide for his outstanding leadership and commitment in the fields of chemistry and higher education. He has received many awards and accolades, and has been featured in numerous publications multiple years in a row such as Marquis Who's Who,  Who's Who in Science and Engineering, Who's Who in the West, and Who's Who in the World. Professor Lester is the recipient of the Outstanding Teacher Award by the National Organization for the Professional Advancement of Black Chemists and Chemical Engineers; the Percy L. Julian Award from the National Organization for the Professional Advancement of Black Chemists and Chemical Engineers; Outstanding Service Award, National Science Foundation; and many more honors.
He is a sought-after lecturer, speaker, published author, and contributor to over 200 papers and professional journals. He is a Fellow of the American Association for the Advancement of Science, the American Physical Society, the American Chemical Society, the California Academy of Sciences, and the International Academy of Quantum Molecular Science.
Looking back, Professor Lester attributes his success to his experience, education, mentors he has had along the way, and staying passionate in all his endeavors. He has stated, "I have been blessed and love what I do."
Professor Lester was interviewed recently by fellow Professor Robert Bergman for the UC Berkeley Emeriti Association Legacy Project about his work and life experience.