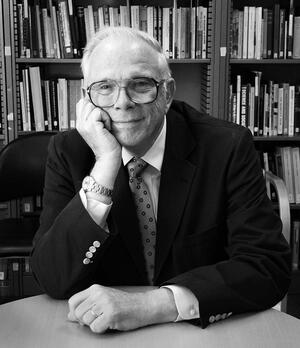 The American University of Armenia (AUA) has announced two Endowed Named Professorships reflecting the University's commitment to excellence in research for the benefit of society. The Endowed Named Professorship Program seeks to attract world-class scholars to advance disciplinary and transdisciplinary research at the University. The inaugural Endowed Professorships were named for UC Berkeley Professors Emeritus C. Judson King (Chemical and Biomolecular Engineering) and William Frazer (Physics). Funds for the endowed chairs ($1M U. S. for each endowment) was given to AUA by Edward Avedesian, long-time major benefactor of the university and former first clarinetist of the Boston Pops Orchestra.
The C. Judson King Endowed Professorship was created in honor of Professor C. Judson King, UC Provost and Senior Vice President Emeritus, and Professor Emeritus, UC Berkeley Chemical and Biomolecular Engineering. Prof. King served as Chairman of the AUAC Board of Trustees. He is a member of the National Academy of Engineering and served as Director of the Center for Studies in Higher Education of UC Berkeley. 
Prof. King chaired the AUA Board for 14 years after becoming university-wide provost in 1995. In total, he served on the Board for 27 years until 2021. He first learned about it after becoming provost. Prof. King said, "I saw a line drawn through a day with the initials AUAC, asked, and was told, 'that's the American University of Armenia Corporation. You, as UC Provost chair the Board'.  That was the first I had ever heard of it."
AUA is affiliated with UC Berkeley, a relationship that started during the time of David Gardner and was formally adopted by the UC Regents, to give academic guidance to an American-style university that was started in Armenia in 1991, following the big earthquake there. Prof. King continues, "It was a very satisfying thing to do."
Appointment to an Endowed Named Professorship is the highest academic honor at AUA, which grants appointees the opportunity to make significant contributions to their respective research fields and reach their academic aspirations. The appointment also gives the Endowed Named Professor the opportunity to fulfill the expressed intentions of the benefactor aimed at the continued and enhanced development of the university.