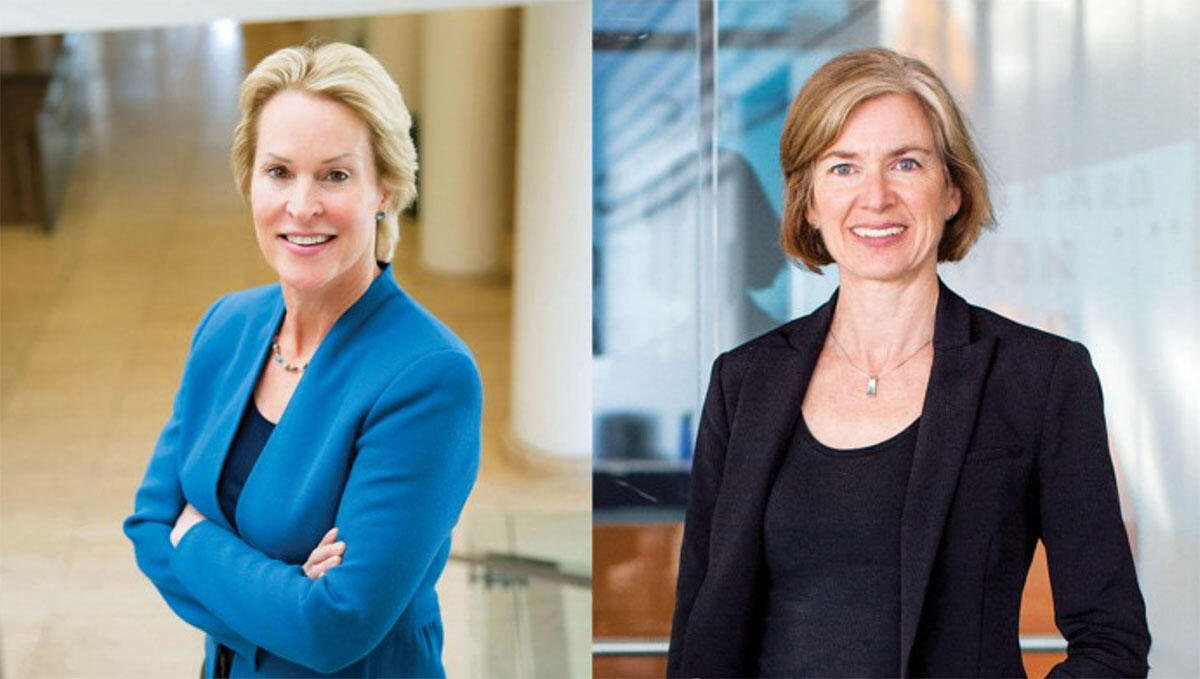 The recent Nobel chemistry-prize winners, alumna Frances Arnold and Professor Jennifer Doudna, tell Stereo Chemistry about what comes after that momentous call from Stockholm. Credit: Frances Arnold photo (Caltech); Jennifer Doudna photo (Lauran Morton Photography)
Where do you take your career after you've won all of science's biggest prizes? In this episode of Stereo Chemistry, C&EN executive editor Lisa Jarvis sits down with Nobel laureates Frances Arnold and Jennifer Doudna to hear about whether their career goals changed after they got that early-morning phone call in October and how the pandemic has shifted the way they approach their work.
***
Frances Arnold: So I'm pacing my hotel room and going round in circles. And there's a press conference—you're not allowed to tell anyone, including family, for the first 20 min. I'm there at four o'clock in the morning pacing a hotel room deciding, you've got 20 min: coffee, shower, coffee, shower—what should I do first? What did you do first?
Jennifer Doudna: Actually, I took the shower first.
Frances Arnold: I took the shower first, too, because I knew it was going to be a really long day.
Jennifer Doudna: [laughing] Long day, right.
Kerri Jansen: This is the kind of conversation that can only occur among a very select group of scientists. Because only a very few have had the experience of waking to a phone call delivering the news that they've been awarded the Nobel Prize in Chemistry—a call that, for scientists in North America, comes painfully early in the morning, before even your morning coffee. Or your shower.
Enjoy this charming interview with two world class scientists interviewed by Lisa Jarvis from C&EN as they share details of winning the Nobel Prize and their lives now.