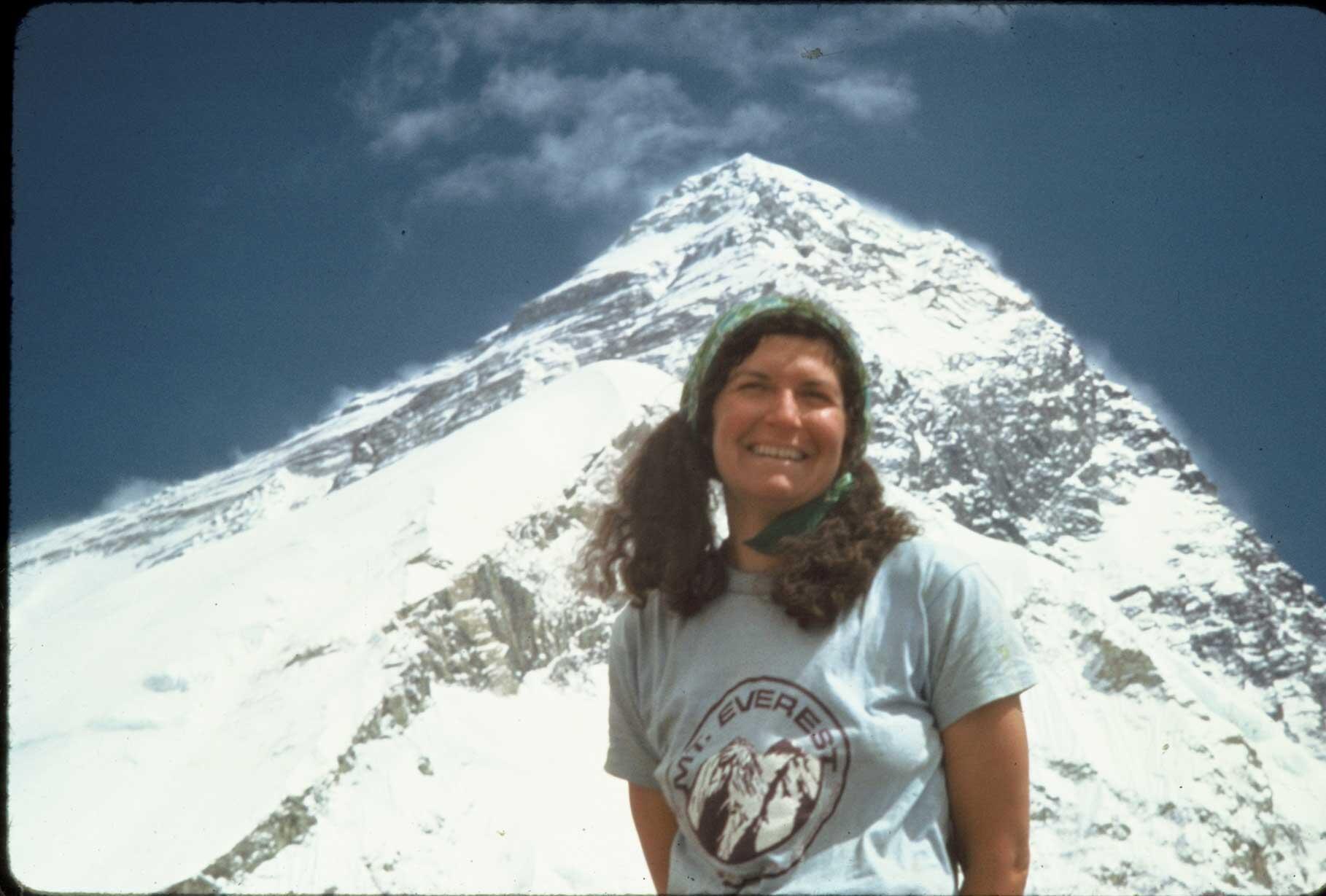 Arlene Blum (Ph.D. '71, Chem) climbed Mount Everest in late 1976 while she was also writing a scientific paper about dangerous chemicals in children's pajamas. (Photo courtesy Arlene Blum)
In 1977, three months after Berkeley scientist Arlene Blum climbed Mount Everest and wrote a paper about cancer-causing chemicals in children's pajamas, the U.S. government banned kids' sleepwear treated with tris, the dangerous flame-retardant additive.       
Today, the winner of 2022 American Alpine Club top honors remains passionate about adventure — and fire retardants.   
"I wrote an article, believe it or not, in the 1970s — 50 years ago nearly — saying that we don't need flame retardants in our mountaineering and camping tents, and they're still there," said Blum, founder and executive director of the Green Science Policy Institute, a Berkeley nonprofit with a mission to reduce harmful chemicals in people and the environment and a research associate at UC Berkeley's College of Chemistry.   
Noting that California still has standards that require flame retardants in tents while many states don't,  Blum said, "There have been studies that [show] when people just pitch the tents, they get the flame retardants on their hands, and when they sleep in the tents, it's in the air. They're in children's play tents, also," she said.   
Getting rid of such retardants in tents is among her organization's goals, which include working to remove per- and polyfluoroalkyl substances (PFAS) and other classes of deleterious chemical compounds from everyday goods.    
"You don't need PFAS in your socks. You don't need them in your bathing suit," said Blum, whose group plans to meet with manufacturers of outdoor products in September, its first in-person gathering since the pandemic hit. Some producers, such as Black Diamond Equipment, are making water-resistant, high-performance outdoor apparel without the additives, she said.