For immediate release
Berkeley, CA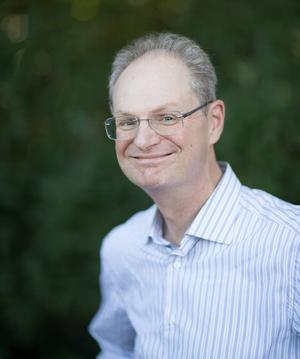 Paul Alivisatos, UC Berkeley's Executive Vice Chancellor and Provost and Samsung Distinguished Professor of Nanoscience and Nanotechnology, has been awarded the 2018 Wilhelm Exner Medal for his pioneering research in nanoscience. Other award winners for this year include Zhenan Bao, Stanford; Gregor Weihs, Universität Innsbruck; and Thomas Jennewein, University of Waterloo. 
Groundbreaking contributions to the fundamental physical chemistry of nanocrystals are the hallmarks of Dr. Alivisatos' distinguished career. His research accomplishments include studies of the scaling laws governing the optical, electrical, structural, and thermodynamic properties of nanocrystals. He has developed methods to synthesize size and shape controlled nanocrystals, and methods for preparing branched, hollow, nested, and segmented nanocrystals. In his research, he has demonstrated key applications of nanocrystals in biological imaging and renewable energy.
He played a critical role in the establishment of the Molecular Foundry, a U.S. Department of Energy's Nanoscale Science Research Center; and was the facility's founding director. He is the founding editor of Nano Letters, a leading scientific publication of the American Chemical Society in nanoscience.
About the Wilhelm Exner Medal
The Wilhelm Exner Medal is an Austrian award presented by the Wilhelm-Exner-Foundation of the Österreichischer Gewerbeverein (Austrian Association of Entrepreneurs).
The award is dedicated to Wilhelm Exner and has been bestowed annually since 1921. The awardees are recognized at a symposium where they lecture on their research specialties. Over the years, the medalists have brought together the economic and scientific communities. The medal is awarded to outstanding scientists and researchers who have promoted the economy directly or indirectly through outstanding scientific achievements. The Wilhelm Exner Medal was established as a result of the 60-year affiliation of his honorary president, Wilhelm Exner, to the Austrian Business Association.