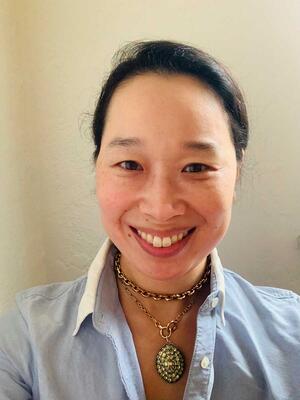 The College of Chemistry is delighted to announce that Professor of Chemistry and Chemical and Biomolecular Engineering Michelle Chang has been chosen as the 2023 recipient of the Dr. Margaret Faul Award for Women in Chemistry.
The award was announced by Thieme and the Editors of Science of Synthesis. She is being honored in recognition of her outstanding contributions to synthetic organic chemistry, which have broader impact in the fields of energy, medicine, and the environment.
Prof. Chang's has advanced the areas of natural products biosynthesis developing new synthetic methods for C-H fluorination and related halogenation reactions. She is also recognized for the production of fuels and chemicals from bio-derived renewable resources using sustainable biocatalysis with enzymes and whole cell platforms.
The award will be presented to her at the European Symposium on Organic Chemistry (ESOC) in Ghent, Belgium, which will be taking place from July 9-13, 2023.
About Professor Michelle Chang
After studying chemistry/biochemistry and French literature as an undergraduate at the University of California, San Diego, Michelle Chang completed her PhD in chemistry at the Massachusetts Institute of Technology in 2004. Following postdoctoral work with Prof. Jay D. Keasling, she began her independent research career at the University of California, Berkeley, in 2007, achieving promotion to Full Professor in 2018. Her research program is focused on the study of biosynthetic and biocatalytic pathways and their application to solve problems in synthetic organic and environmental chemistry.
About the Dr. Margaret Faul Women in Chemistry Award
The prize is awarded to a young woman of any nationality within the first 15 years of her independent career in chemical research in recognition of the candidate's outstanding achievements in organic chemistry, broadly defined to include medicinal, biological, organometallic, or materials chemistry, and related areas. The award is presented every two years and comes with a prize money of 5,000€.