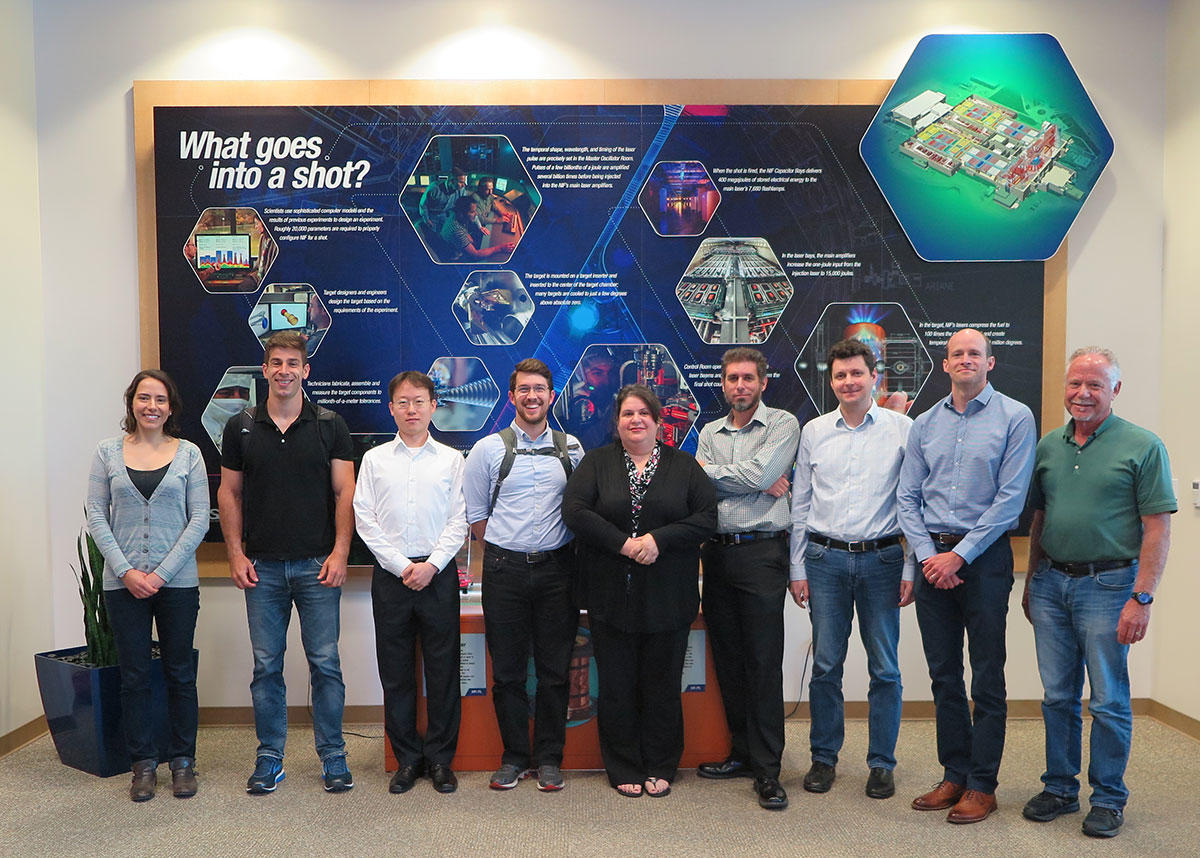 Markita Landry (l) and other DARPA Young Faculty Awardees at Lawrence Livermore National Labs with DARPA program director, Grace Rigdon, pictured in the middle
Assistant Professor of Chemical and Biomolecular Engineering Markita Landry has been awarded a prestigious two-year Department Of Defense Advanced Research Projects Agency (DARPA) Young Faculty Award for her project Brain Chemical Signaling: A New Input Signal for Brain-Computer Interfaces. Landry's research lies at the intersection of single-molecule biophysics and nanomaterial-polymer science to develop new tools to probe and characterize complex biological systems.
The DARPA project will focus on using new technology developed in the Landry lab of synthetic near-infrared optical nanosensors to develop a brain-computer interface driven by neurochemistry. Currently such technologies rely on electrical signals for signal acquisition, process and machine learning algorithms. Imaging neurotransmitter release in the brains of living animals stands to be transformative both to inform the fundamental neuro-chemical imbalances that lead to psychiatric and motor control disorders, and for the ability to create a new information channel to either replace or complement electrical signals for connecting brains to machines. 
About the DARPA Young Faculty Award
The DARPA Young Faculty Award program aims to identify and engage rising stars in junior faculty positions in academia and equivalent positions at non-profit research institutions and expose them to DoD and National Security challenges and needs. In particular, this award provides high-impact two-year funding to elite researchers early in their careers to develop innovative new research directions in the context of enabling transformative DoD capabilities.