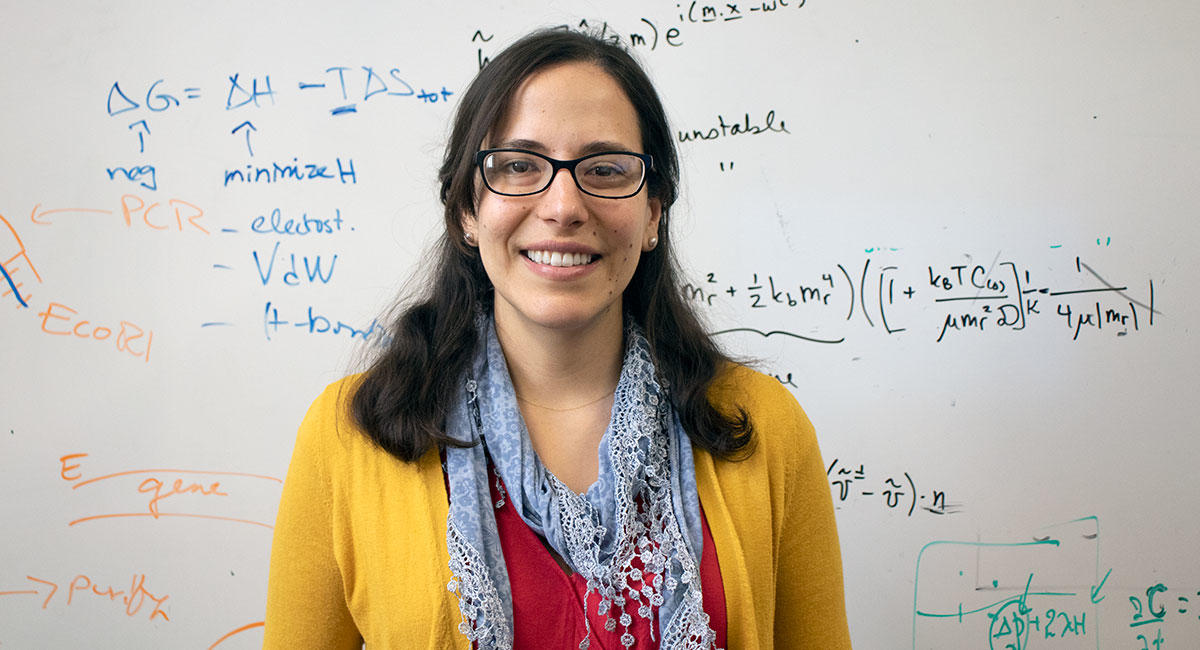 Markita del Carpio Landry, an assistant professor of chemical and biomolecular engineering at UC Berkeley has been announced as a 2022 Vilcek Prize for Creative Promise in Biomedical Science recipient. The prize is awarded annually to young immigrant scientists living and working in the United States "whose early-career work exemplifies outstanding scientific accomplishment and presents a significant contribution to their field of study. Markita joins a cohort of nine 2022 Vilcek Foundation Prize winners in three categories: Biomedical Science, Dance and Biotechnology.  A prize reception is planned to be held in New York City in April 2023.
Prof. Landry has received the Vilcek Prize for Creative Promise in Biomedical Science for "the development of probes to visualize neurochemical communication in the brain, and for breakthroughs in gene-editing technologies with applications for agriculture and the development of edible biologic drugs" She is the third recipient of the prize from UC Berkeley (Ahmet Yildiz received the prize in 2017 and Michael Rape in 2013). 
"Scientists from around the globe have long been drawn to work in the United States due to the opportunities that exist in research science here. Scientists are free to pursue funding for work that they are passionate about, and encouraged to collaborate across institutions in the pursuit of their research goals," said Vilcek Foundation Chairman and CEO Jan Vilcek. "Immigrants are a vital part of this scientific community in the United States; their contributions have helped establish and maintain the United States' primacy in biomedical science and research."
About Prof. Landry
Prof. Landry is an assistant professor in the College of Chemistry at UC Berkeley. She is also a faculty scientist with Lawrence Berkeley National Laboratory, an investigator at the Chan-Zuckerberg Biohub in San Francisco, and an investigator with the Innovative Genomics Institute in Berkeley.
Prof. Landry is a Bolivian Canadian, who immigrated to the United States at the age of 14. Her laboratory's research focuses on the intersection of single-molecule biophysics and nanomaterial-polymer science to develop new tools, such as near-infrared (NIR) fluorescent probes, to characterize biological systems. Her research has generated nanoparticle-polymer conjugates for imaging and spectroscopic detection of neuromodulation in the brain, and for the delivery of genetic materials into plants for crop biotechnology applications.
Prof. Landry is a recipient of numerous early career awards including the Brain and Behavior Research Foundation, the Burroughs Wellcome Fund, the Parkinson's Disease Foundation, the DARPA Young Investigator program, the Beckman Young Investigator program, and the Howard Hughes Medical Institute. She is also a Sloan Research Fellow, a Dreyfus Teacher-Scholar awardee, and an FFAR New Innovator.
About the Vilcek Foundation
The Vilcek Foundation was established in 2000 by Jan and Marica Vilcek, immigrants from the former Czechoslovakia. The foundations goal is to raise awareness of immigrant contributions in the United States and foster appreciation for the arts and sciences.