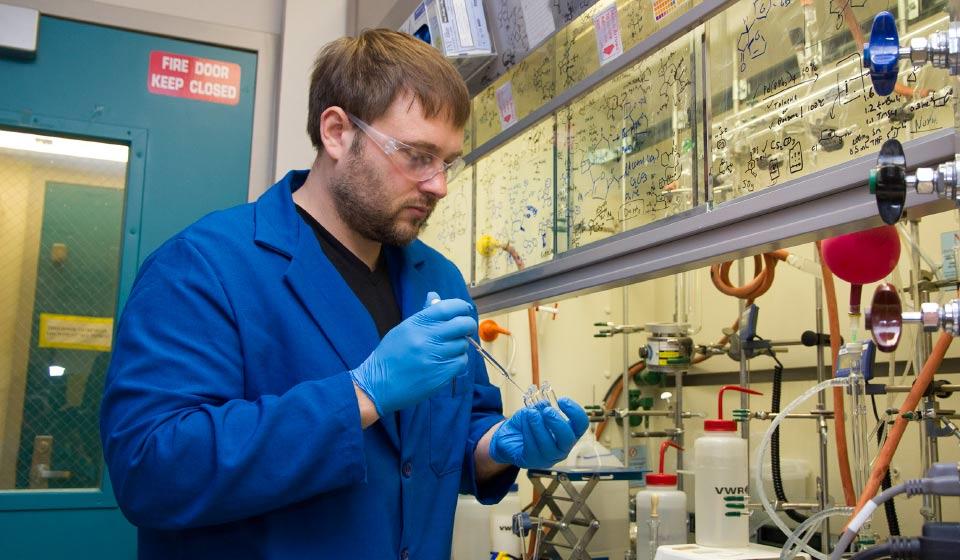 Chemistry professor Tom Maimone has been selected as one of two recipients of the prestigious 2016 Novartis Early Career Award in Organic Chemistry. In addition, he has been awarded a two-year unrestricted grant from Bristol-Myers Squibb. Both of these awards are in recognition of Maimone's research focusing on streamlining the total synthesis of complex, biologically important natural products and their derivatives.
The Novartis Early Career Award is an unrestricted grant in the area of organic or bioorganic chemistry, given to chemists within 10 years of having established their own independent research program. The grant consists of a $150,000 to be disbursed over three years. Berkeley chemistry professors Chris Chang and Dean Toste previously won this award in 2009 and 2004 respectively.
Bristol-Myers Squibb supports early-stage researchers in the chemical sciences through its Unrestricted Grant Award Program. This grant provides the Maimone research group with $150,000 over two years to continue their research efforts in synthetic organic chemistry.
http://www.chemistryviews.org/details/advertorial/10060211/Novartis_Earl...