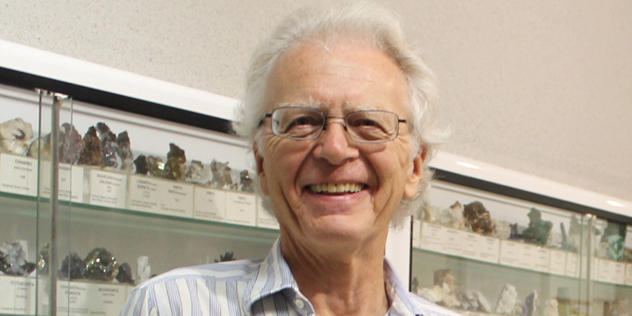 Academic researchers are usually quick to recognize the accomplishments of their colleagues, heaping praise on them when they reach a milestone birthday or, sadly, when they pass away. A few seem to always rise above the accolades to a place of higher reverence. One of those is Chemistry Professor Richard A. Andersen of the University of California, Berkeley.
Prof. Andersen died on June 16, 2019, after a 43-year career at UC Berkeley, and he has since been eulogized by colleagues and friends in a variety of journals and newsletters as a passionate mentor known for his infectious enthusiasm for chemistry and his critical thinking as a researcher. Dick, as he was known to those around him, was a "colorful personality" who was a leader in the area of organometallic chemistry of metal-ligand multiply bonded compounds, writ large by his studies in d- and f-block chemistry involving transition metals, lanthanides, and actinides. Grégory Nocton, a collaborator at CNRS-École Polytechnique in France, a coauthor on one of Andersen's latest articles published posthumously, commented: "Understanding and 'listening to molecules' was what Dick Andersen liked the most. He will be missed."
Here, the American Chemical Society pays tribute to Prof. Andersen with a Virtual Issue featuring classic research articles surrounding his career, published primarily in Organometallics and Inorganic Chemistry, along with more recent articles by collaborators and students. The collection includes three recent articles published after his untimely death. The Virtual Issue is introduced by an editorial by Professor Ernesto Carmona of the University of Sevilla and CSIC in Spain, who provides a thoughtful look at Dick Andersen's life history, their personal friendship, and the chemistry.
Read Ernesto Carmona's editorial and scroll through the Virtual Issue articles here.
Further reading:
Read all of Richard Andersen's ACS articles
Royal Society of Chemistry marks Richard Andersen's 75th Birthday with special publication