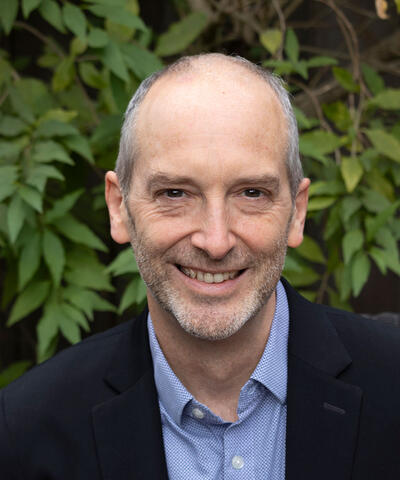 John Hartwig, Henry Rapoport Professor of Chemistry at the University of California, Berkeley, has been awarded the 2021 ACS Arthur C. Cope Award for the discovery, development, and mechanistic elucidation of practical reactions catalyzed by transition-metal complexes, including C–H bond functionalization and cross-coupling. 
Professor Hartwig said of the award, "Receiving the Cope Award is a tremendous honor, particularly to the past and current members of my group who have made the chemistry cited in the award happen. It is a special honor for me, due to the connections to previous recipients at Berkeley: Bob Bergman one of my Ph.D. advisors and Jean Fréchet whose labs and office I now occupy in Latimer Hall."
Maurice Brookhart of the University of Houston said of John, "Hartwig and his coworkers have made a series of discoveries that have had a major impact on both organometallic chemistry and synthetic organic chemistry and have played a major role in redirecting the thrust of organometallic chemistry in the US and globally."
About Professor Hartwig's research
Professor Hartwig's research focuses on the discovery and understanding of new reactions catalyzed by transition metal complexes. He has developed a selective catalytic functionalization of alkanes, a method for formation of arylamines and aryl ethers from aryl halides or sulfonates, a method for the direct conversion of carbonyl compounds to alpha-aryl carbonyl derivatives, a system for the catalytic addition of amines to vinylarenes and dienes, and highly selective catalysts for the regio and enantioselective amination of allylic carbonates. With each system, his group has conducted extensive mechanistic investigations. He has revealed several new classes of reductive eliminations, has isolated discrete compounds that functionalize alkanes, and has reported unusual three-coordinate arylpalladium complexes that are intermediates in cross coupling.
During the past few years, his group has also developed, in collaboration with Prof. Doug Clark in CBE, artificial metalloenzymes where the native metal is replaced by an organometallic fragment to enable abiotic reactivityand with Dr. Aindrila Mukhopadhyay at JBEI and Prof. Jay Keasling in CBE the incorporation of these enzymes into microorganisms to create artificial biosynthetic pathways. One of his first papers to be published in 2021 will be the application of C-H bond functionalization in a new direction: to imbue polyethylene with new properties, particularly adhesive properties studied with Prof. Phil Messersmith in bioengineering.