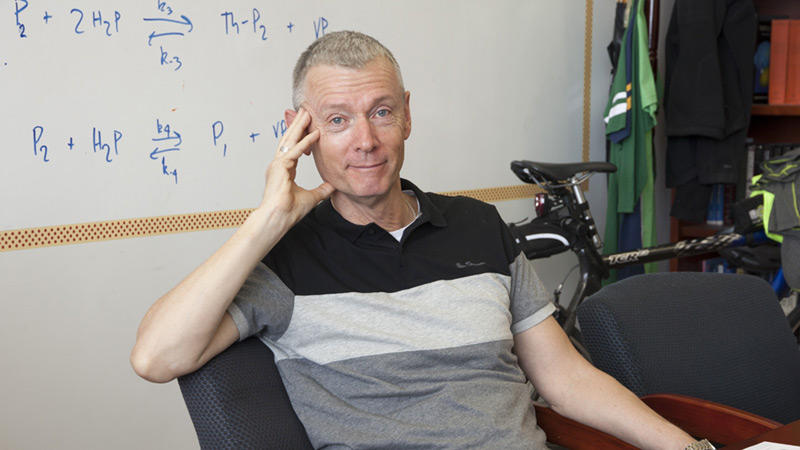 The College of Chemistry welcomes chemistry professor John Arnold as the new Undergraduate Dean. His appointment begins July 1, 2017. Arnold brings to this position a strong record of teaching and mentoring and a proven dedication to our students, and will build upon the tradition of personalized advising within the college.
Current Undergraduate Dean Marcin Majda is stepping down and will retire June 29. Serving as undergraduate dean since 2008, Majda's dedication and passion for undergraduates has made a huge impact. He helped more than a thousand students navigate their way through the college.
Arnold, whose research specialty is inorganic synthesis, brings to his new position many semesters of experience teaching the college's introductory chemistry courses.