For immediate release
Berkeley, CA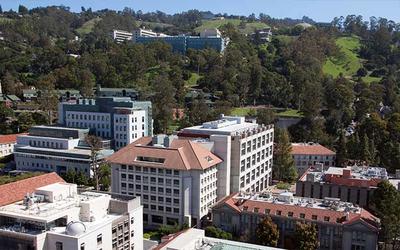 UC Berkeley's College of Chemistry has been listed as the best global university for chemistry in the 2019 U.S. News and World Report Education rankings. The College's Chemical and Biomolecular Engineering program has been ranked number two in a tie with Caltech and Stanford for the 2018 U.S. News best engineering schools in the United States.
The U.S. News & World Report's fifth annual Best Global University Rankings, made public last week, focuses on the publication of academic research and on reputation. This year, 1,250 universities in 75 countries were evaluated to form the rankings.
UC Berkeley also ranked as the No. 1 public university, and placed fourth overall globally. Among other things, the U.S. News global rankings measure a university's international and regional reputation and its performance in academic research, using such indicators as citations and publications.
In addition to the United States, most of the institutions evaluated for the U.S. News global rankings were in China, the United Kingdom, Japan and Germany. Overall, U.S. universities performed well in computer science, economics and business, engineering and neuroscience and behavior.