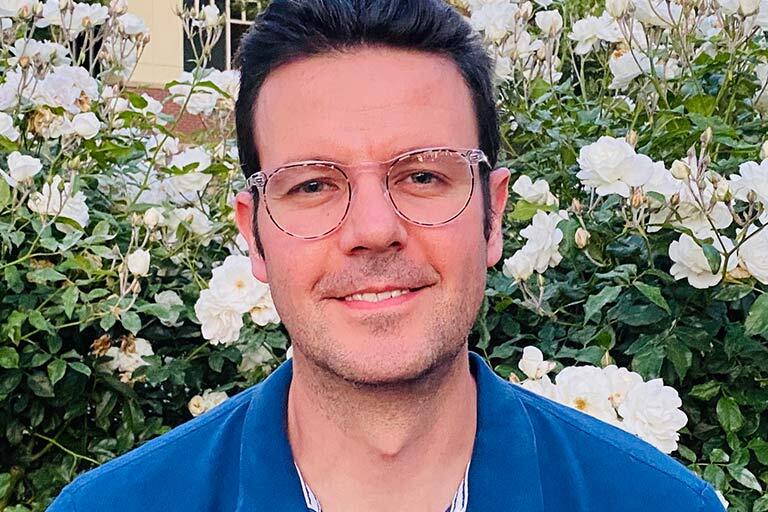 Bryan McCloskey, Associate Professor of Chemical and Biomolecular Engineering, will serve as the next Chair of the Department of Chemical and Biomolecular Engineering (CBE) in the College of Chemistry, effective July 1, 2022.
Bryan has been a member of the CBE faculty since 2014. His research focuses on the characterization of electrochemical systems, with special emphasis on energy-storage devices such as Li-ion batteries. He also serves as a Faculty Engineer in the Energy Storage and Distributed Resources Division at Lawrence Berkeley National Laboratory.
Since 2019, Bryan has served as Vice Chair of Graduate Education in CBE. In this position, he has worked with students, staff, and faculty to improve the departmental climate and to foster an inclusive academic environment for all. 
Bryan has made pioneering contributions to the structure-function evaluation of electrochemical devices. His research has provided insights into energy storage, electrocatalysis, and related fields such as corrosion science at the molecular and atomic scale. He is considered a leader in the field of batteries, and in particular next generation lithium-ion and metal-air batteries. Additionally, using a combination of electrochemical characterization, spectroscopy, and theory, Bryan's laboratory has systematically explored ion transport in polyelectrolyte solutions, where ion pairing and ion motion coupled to polymer backbone dynamics result in interesting and counterintuitive properties. In total, Bryan has published his work in over 140 journal articles. Bryan's achievements were recently recognized with the Electrochemical Society's 2020 Tobias Award and the International Society of Electrochemistry's 2021Tajima Prize, two of the highest distinctions for an early career investigator by the premier scholarly societies in his field.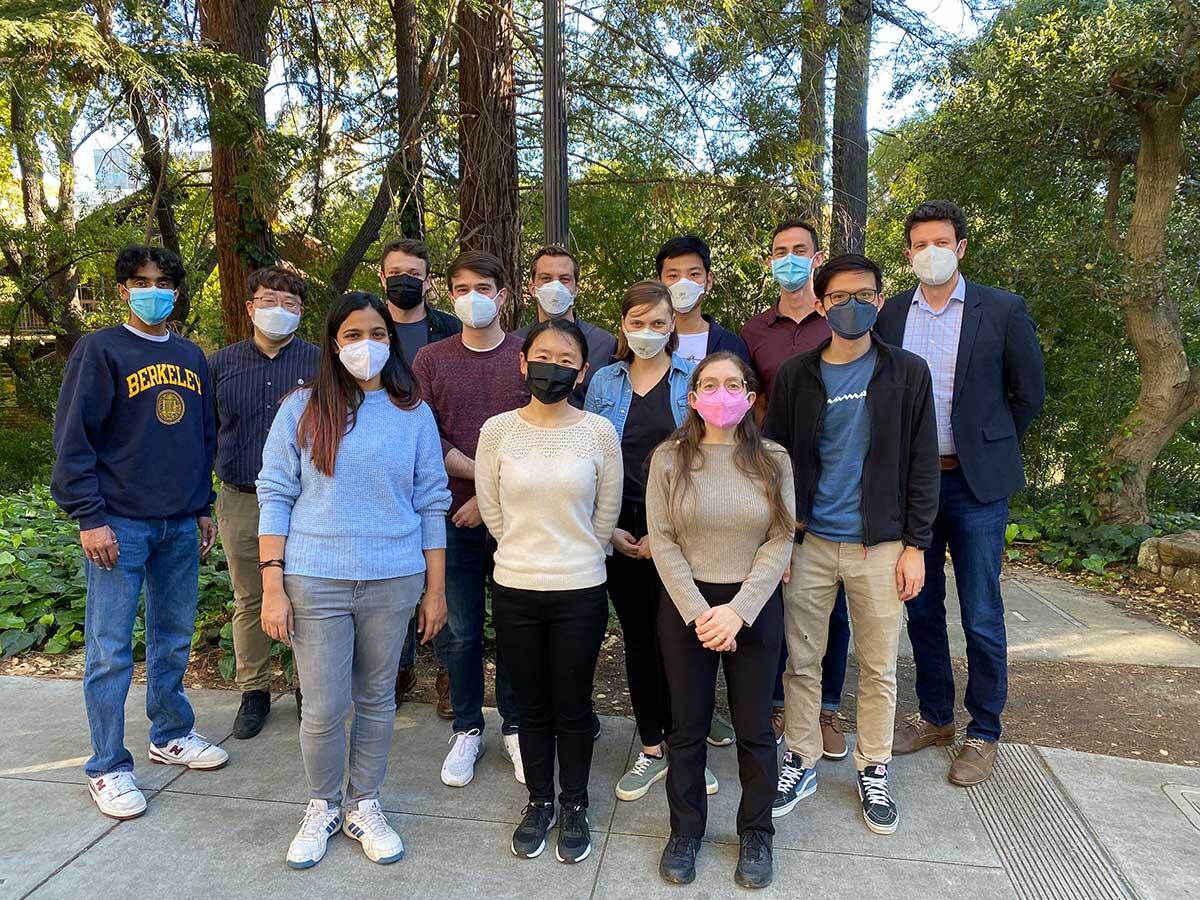 Professor Bryan McCloskey with members of his lab in 2022. Photo courtesy of the McCloskey Lab.
Currently, Bryan teaches several courses in the department's curriculum. They include the introductory required undergraduate course Introduction to Chemical Process Analysis and required graduate course Transport Phenomena. He also teaches Electrochemical Processes which is jointly offered to graduate and undergraduate students. He regularly receives high marks for his courses with students remarking that, "he was always clear, provided useful examples, provided for good continuity between lectures, and was very calm making the course not feel overly stressful."
Thanking our outgoing chair, Jeffrey Reimer
We also wish to acknowledge the truly remarkable service that Jeff Reimer has contributed to CBE and the greater college community during his nine years as department chair. Jeff's leadership, dedication, and resourcefulness has helped see us through some of the most challenging times in the college's history. Jeff has been an exemplary advocate for CBE, hiring several world-class faculty, maintaining stability in a period of severe budget crises and enrollment increases, managing a strategic plan to support the department's growth, championing the development of the successful Product Development Program and Master of Bioprocess Engineering Program, and thoughtfully stewarding our commitment to improved diversity, equity, and inclusion within the college, among many other accomplishments.
Please join with us in thanking Jeff for his service and welcoming Bryan into his new role.