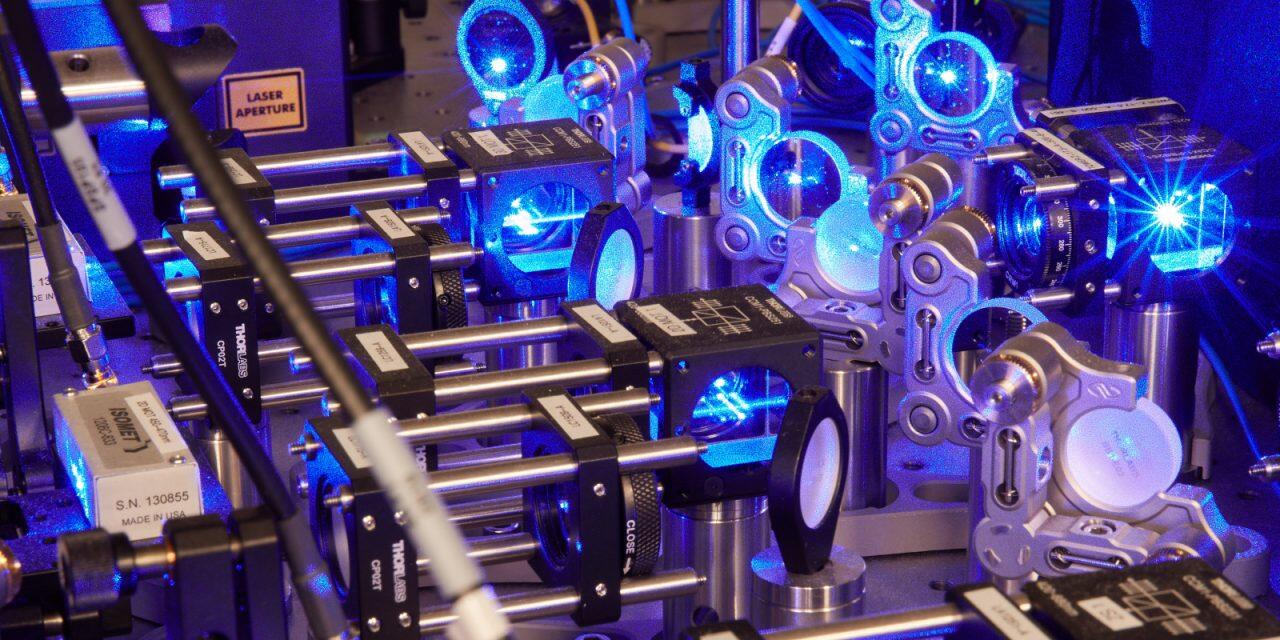 Atom Computing announced its first-generation 100-atom quantum computer on July 21, 2021. (Image courtesty Atom Computing.)
Quantum computing company Atom Computing, co-founded by Jonathan King (Ph.D. '12, ChemE), will base the company's executive office in Cary, North Carolina and hire former Lenovo executive Rob Hays to lead the company as CEO after the company closed a $15 million Series A fundraising round.
The company, which previously raised $5 million in seed money and received multiple National Science Foundation grants for its technology development, also announced that it has completed Phoenix, the company's first-generation quantum computer.
The Phoenix, said Hays in an interview with WRAL TechWire, "is our proving ground where we are showing off all operations necessary for a useful quantum computer, and allowing a select external pilot users on the system to test out our software stack."
The Phoenix is a 100-atom quantum computer.  Atom Computing is the first company to build nuclear-spin qubits out of an alkaline earth element, said Hays.  The company's quantum computer utilizes qubit states that are purely nuclear in nature.
"We use Strontium-87 to accomplish this, but our hardware, software, and methods are easily transferable across a range of elements," said Hays.
The innovative technology, which the company describes as a breakthrough in a statement, allows for stability in quantum computing, and will also allow for scale, said Hays.
"After working with 50 qubits for quite some time on daily operations, it only took one day to 'upgrade' to 100 atoms by changing some inputs to a python function and rerunning calibrations," said Hays.  "This is why we're excited about atoms, imagine the time and effort that would have had to go into even classical computing technology to make a change like this."
Read the full article here and watch interview with Rob Hays, CEO.