About Career Counseling
The fields of Chemistry, Chemical Biology, and Chemical Engineering prepare students for a wide range of both established and non-traditional career options and possibilities. 
The College of Chemistry's professional Career Adviser, Najet Carrick, is here to help you explore those options and assist you in achieving your professional and educational goals.
Najet is also availabe to discuss off-campus research opportunities.
Najet Carrick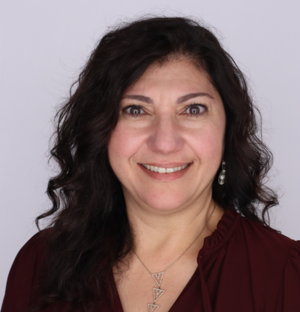 Contact Info
Appointments available via Handshake
About Najet
"I am thrilled to join UC Berkeley's Career Center and to work with the College of Chemistry. Over the past ten years, my experience included working with students, recent graduates, and professionals from diverse backgrounds to evaluate transferable skills, write resumes and cover letters, recommend job search strategies, and prepare for interviews. Now, I am eager to help students identify goals, consider options after graduation, and guide them through the internship or job search process. I graduated from UC Davis with a Bachelor of Science in Biological Sciences, and my professional career has spanned working in multiple industries. I love spending time with my husband and children, and I enjoy reading, hiking, and cooking.
Please feel free to book a time to meet with me on Handshake for virtual and in-person appointments. And be sure to connect with me on LinkedIn."