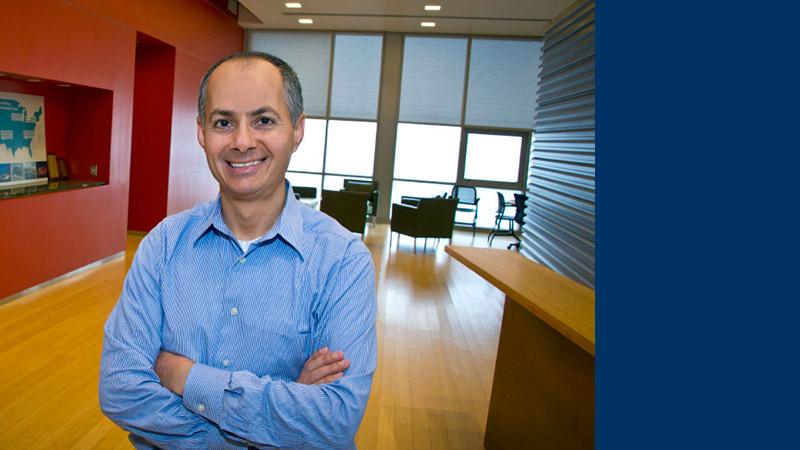 The Turkish Academy of Sciences (TÜBA) has awarded one of three 2016 Academy Prizes to Berkeley chemistry professor Omar Yaghi.
Yaghi won in the category of basic and engineering sciences, in recognition of his work in metal-organic frameworks (MOFs). Şerif Mardin of Istanbul City University received the prize in the category of social sciences and humanities, while Mary-Claire King of the University of Washington has been awarded the health and life sciences prize, in recognition of her studies in the field of breast-cancer genetics.
The Academy Prizes consist of an Academy Medal and prize money of $30,000 for each laureate. The laureates will be awarded their prizes by President Recep Tayyip Erdoğan in a special ceremony to be held in the presidential palace.
Speaking on the announcement of the prizes, professor Ahmet Cevat Acar, the president of TÜBA, said that the Academy Prizes constitute a milestone in the mission of TÜBA and have become an important channel for Turkey to address the international scientific community.
The Turkish Academy of Sciences was established on September 2, 1993. After the appointment of the founding members by the prime minister, the formation of the first general assembly, the election of the chairman and Academy Council members and the appointment of the chairman, the academy began operating on January 7, 1994.
The academy's objectives are to encourage research, scientific identity and the work of researchers; to honor those who labor in these fields; to guide young people towards science and research; to raise the social status of scientists and researchers in Turkey and work on protecting them; and to help raise science and research standards to an international level.