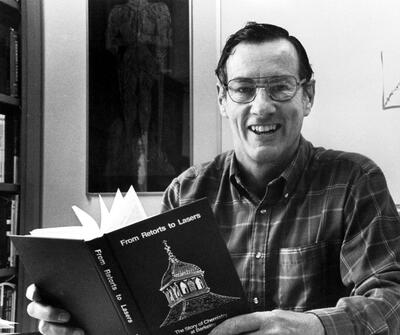 William Lee Jolly (1927-2014), emeritus professor of chemistry at UC Berkeley, (Ph.D. '52, Chem with Latimer) whose work helped facilitate the renaissance of inorganic chemistry in the United States during the middle of the 20th century, died of heart failure on January 10, 2014, at Kaiser Medical Center in Richmond, CA. He was 86.
Jolly worked as a group leader at the newly formed Lawrence Livermore National Laboratory in Livermore, CA, from 1953-55. There he helped to devise unusual forms of lithium deuteride and lithium tritide for use in the testing of thermonuclear devices. He joined the Berkeley faculty in 1955 and began his career teaching freshman chemistry and inorganic chemistry classes.
During the 1950s and 1960s, he established courses, seminars and research programs in inorganic chemistry that have flourished to the present. Jolly wrote more than 300 articles in leading scientific journals and wrote or edited numerous books, including Synthetic Inorganic Chemistry, The Synthesis and Characterization of Inorganic Compounds and, in 1987, From Retorts to Lasers: The Story of Chemistry at Berkeley.
Jolly was born December 27, 1927. He received his B.S. (1948) and M.S. (1949) degrees in chemistry at the University of Illinois at Urbana-Champaign, and his Ph.D. in chemistry at UC Berkeley in 1952 with Wendell Latimer.
In 1950, Jolly married Frances Ann Adams Bartholomew, with whom he had three children: Jeffrey Lee (1955), Steven William (1957) and Jennifer Frances (1961). In 1992 Frances died, and in 1995 he married Jane Vavra Weidringer.
Jolly's research ranged over many areas: thermodynamics, volatile hydrides, sulfur-nitrogen compounds, liquid ammonia solutions (especially metal-ammonia solutions), and the hydrolyses of the borohydride ion and diborane.
Soon after x-ray photoelectron spectroscopy became popular, around 1968, he demonstrated the correlation of atomic core binding energies with atomic charges and with thermodynamic data. He also showed how a combination of atomic core binding energies and valence ionization energies can give important information about chemical bonding, not derivable from either energy type alone.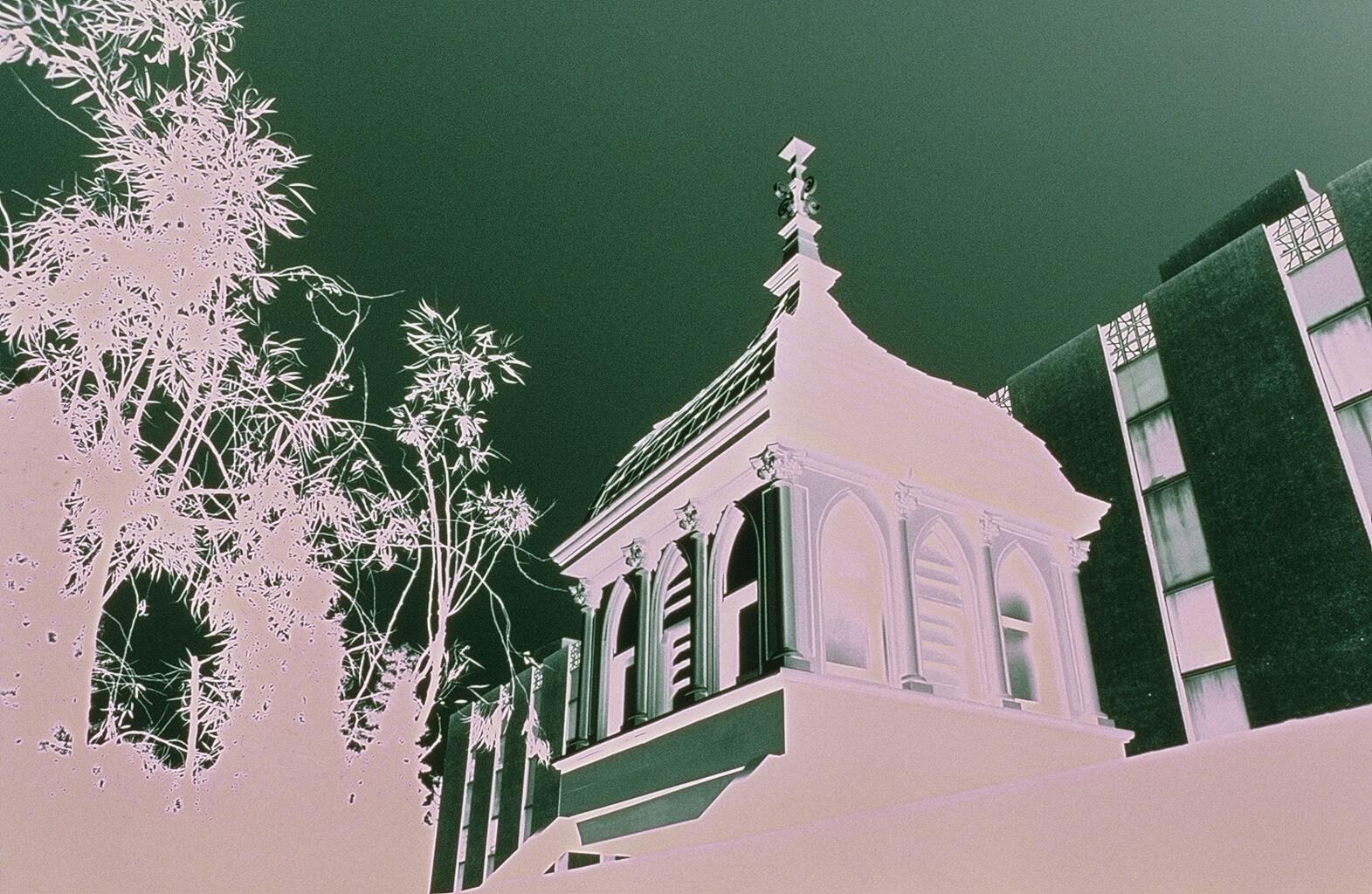 Sample of a processed photograph created by William Jolly.
After he retired in 1991, Jolly worked exclusively on photographic chemistry, mainly on the elucidation of the Sabatier effect and related phenomena. He invented innovative print techniques such as chromoskedasic solarization and silver mirror printing. This photographic work was published in 1997 in a book Solarization Demystified, written with the help of his second wife, Jane. His photographs have appeared in both the photographic literature and in various galleries.
In his latter years Jolly played duplicate bridge, at which he attained the rank of Life Master. He is survived by his wife, Jane; his sister, Jacqueline Getzin; his children, Jeffrey, Steven and Jennifer; his daughter-in-law, Kimberly; and his granddaughter, Breanna.
By Jolly's request, there was no memorial service. A private interment ceremony was held at Sunset View Cemetery in El Cerrito. In commemoration, his photographs will be on display during the month of April at The Faculty Club on the Berkeley campus. A reception will be held there on Thursday, April 3, at 3 p.m.