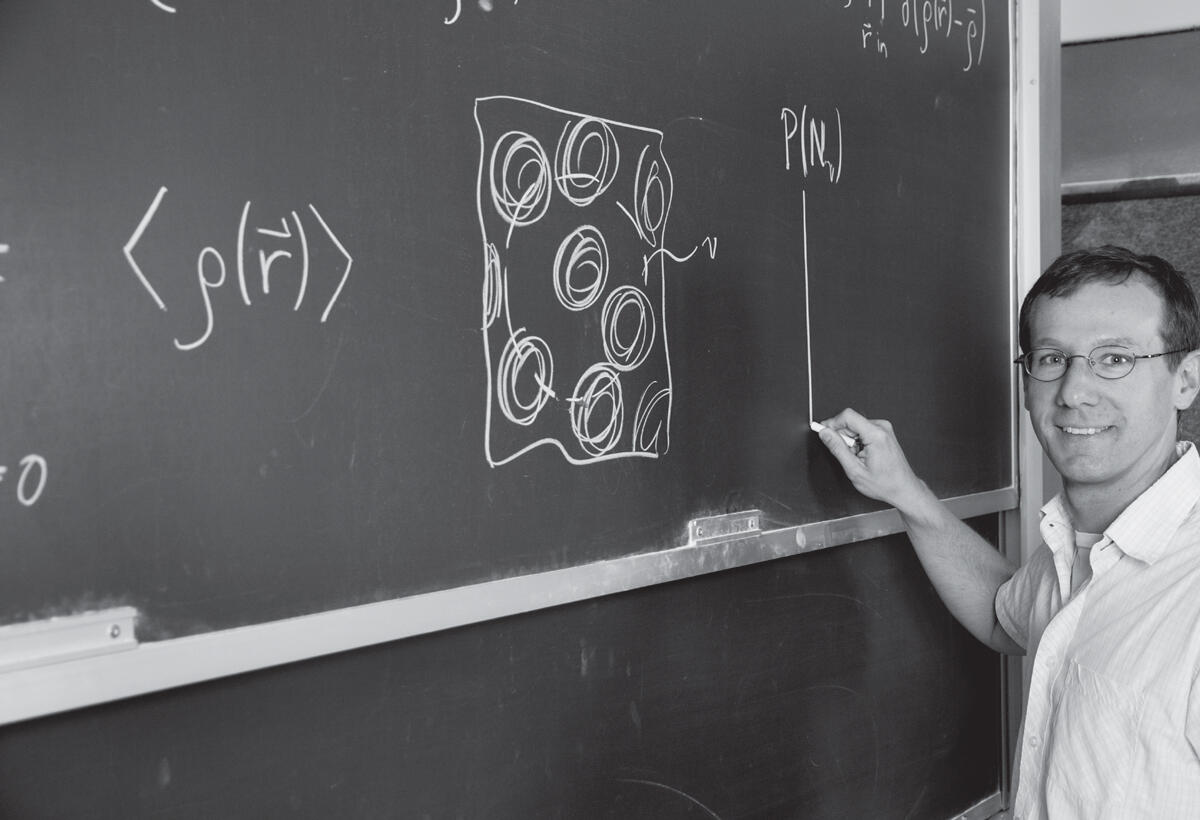 Phillip Lewis Geissler (Ph.D. '00, Chem), the Aldo De Benedictis Distinguished Professor of Chemistry at UC Berkeley and a renowned physical chemist, passed away on July 17, 2022. He was 48 years old. He was preceded in death by his father, Fredrick Dietzmann Geissler. He is survived by his partner, Lauren Tracey Nakashima; his life partner, Rebecca Carol Overacre; his mother, Beverly Taylor Geissler; his brother, Fredrick Dietzmann "Fritz" Geissler Jr. (Colleen Manion); and his nephews, Samuel Patrick, Carter Hughes and Charles Taylor Geissler.
Phillip was born March 27, 1974 in Ithaca, New York and was raised in Charlottesville and Richmond, Virginia. He was a graduate of Douglas Freeman High School and was awarded the prestigious Ethyl Scholarship, attending Cornell University from 1992 to 1996 and graduating with a B.S. in Chemistry. He received his Masters degree and PhD in Chemistry from the University of California, Berkeley and was a post-doctoral scholar at Harvard University and a science fellow at Massachusetts Institute of Technology. He joined the faculty of UC Berkeley in 2003 and was the Aldo DeBenedictis Distinguished Professor of Chemistry.
Phill was an accomplished and creative researcher and demonstrated a remarkable talent for classroom instruction. He instilled the wonder of physical chemistry in his students and famously integrated music in the classroom by playing guitar and singing educational songs. In 2011, Phill received the Distinguished Teaching Award at UC Berkeley.
Phill was humble, generous and sustained a deep love for his family and friends. His appreciation of California wine and food, sports and camaraderie blessed him with a large and devoted circle of friends. Soft-spoken, he had a nimble humor that snapped comrades into laughter. He also enjoyed games and won in a way that made his opponents eager for a rematch.
His passion for science was rivaled by his passion for music. Playing by ear, he was a gifted guitarist who honed his skills in Grateful Dead, Hawaiian slack key and Spanish classical styles.
Phill valued nature's beauty and delighted in the natural world. He hiked sections of the Appalachian Trail, faced a grizzly bear in Alaska, explored remote reaches of Hawaii and journeyed repeatedly to the southwest desert, where ultimately, while on a blissful hike in Canyonlands National Park, his vast spirit leapt free.