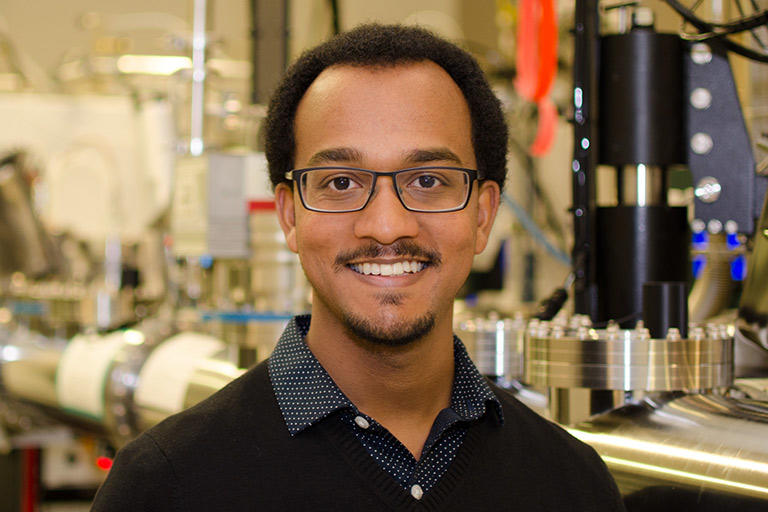 The College of Chemistry is pleased to announce that Kwabena Bediako, Cupola Era Assistant Professor of Chemistry at UC Berkeley, has been selected by the U.S. Department of Energy's Office of Science to receive funding for new research in his lab. 
"The Department of Energy is proud to support funding that will sustain America's scientific workforce and create opportunities for our researchers to remain competitive on the world stage," said DOE Under Secretary for Science Paul Dabbar. "By bolstering our commitment to the scientific community, we invest into our nation's next generation of innovators."
The program, now in its 11th year, is designed to fund projects over five years to bolster the nation's scientific workforce by providing support to exceptional researchers during the crucial early career years, when many scientists do their most formative work. Bediako is among the 76 recipients nationally selected to receive funding this year.
Bediako's current lab research is focused on mechanism-guided electrocatalyst discovery for fuel-forming and fuel-consuming reactions in electrolyzers and fuel cells; ion insertion and transport reactions of two-dimensional heterointerfaces for energy storage and to create novel quantum materials; and the electro-chemical control of light–matter interactions and topological phases in 2D semiconductors and semimetals.
The focus of the funded project is to research tailoring chemical reactions at electrified solid–liquid interfaces. The key challenge will entail control over the density and structure of participating electronic states in the solid, as well as the alignment of this electronic band with molecular energies of reactant species.