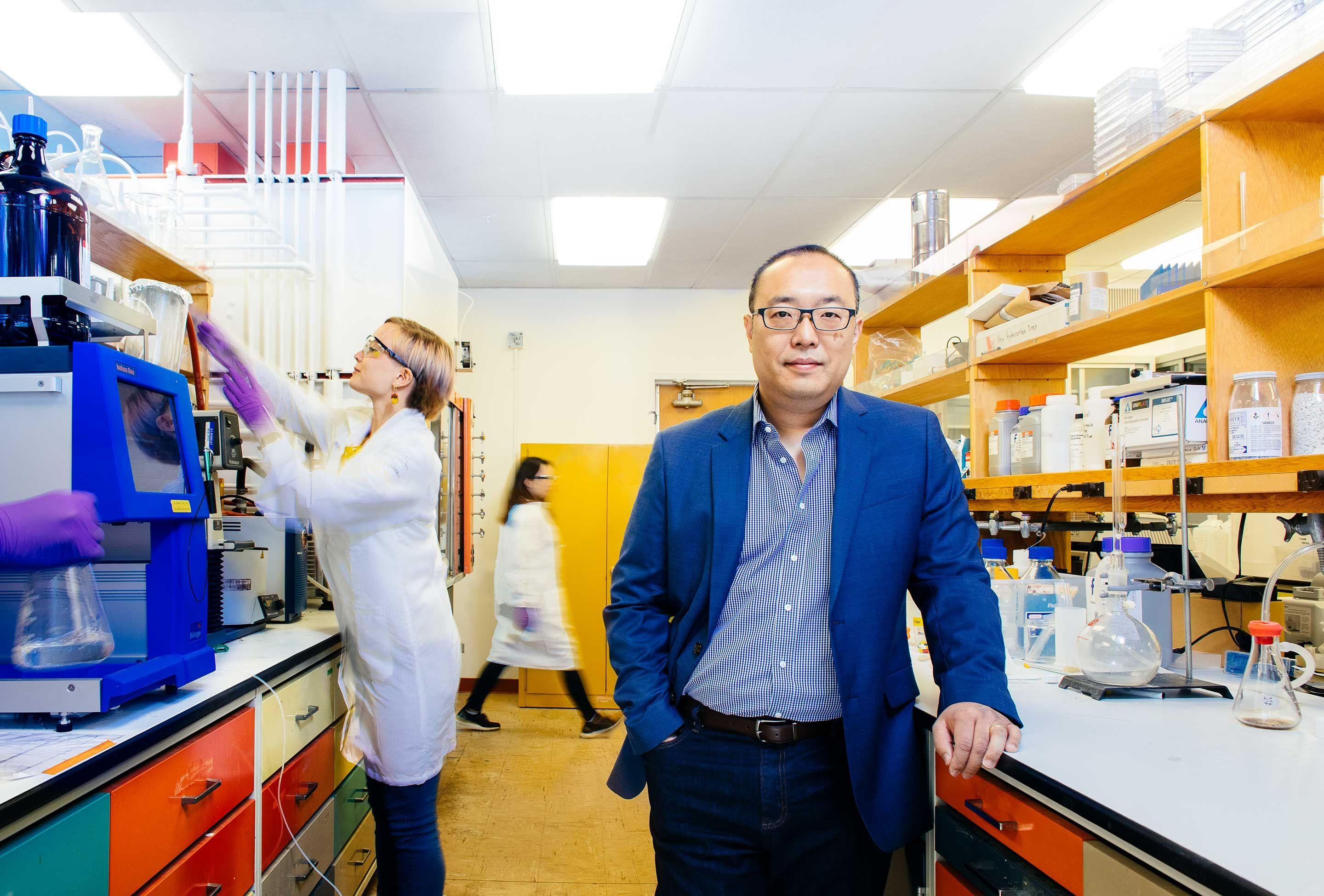 Dan Nomura in his lab. Photo by Elena Zhukova.
The Mark Foundation for Cancer Research has announced twelve outstanding research projects to receive its latest round of ASPIRE awards. Grantees from top academic institutions in Germany, Israel, Netherlands, Spain, and the USA were awarded more than $4 million for projects that either aim to answer key feasibility and proof-of-concept questions in an accelerated time frame or seek to build on such demonstrated feasibility / proof-of-concept with a longer duration ASPIRE II Award. Ten ASPIRE awards and two ASPIRE II awards were granted.
"The Mark Foundation ASPIRE awards support innovative ideas worldwide that have the potential to solve high-impact problems in cancer research. The high-risk nature of these projects, often based on new ideas that have not generated extensive preliminary data, tends to place them outside the scope of other funding opportunities," noted Ryan Schoenfeld, Chief Executive Officer, The Mark Foundation. "These latest grants utilize innovative technologies to enable research aimed at solving critical challenges across multiple cancer types including breast cancer, lung cancer, melanoma, and prostate cancer."
Prof.  Daniel Nomura, a professor in the departments of Chemistry, Molecular and Cell Biology, and Nutritional Sciences and Toxicology received the ASPIRE Award for developing next-generation therapies and therapeutic modalities for cancer using covalent chemoproteomic platforms. Currently he is working to reimagine chemoproteomic platforms to manage the "undruggable" proteome within cancer cells. Cancer drugs are difficult to effectively formulate as pharmaceutical interventions are unable to bind to over 90% of the proteome, due to its lack of "ligandable hotspots." Prof. Nomura hopes that the application of chemoproteomic platforms will forge responsive next-generation cancer therapies.
"Launched in 2018, The Mark Foundation ASPIRE program has provided more than 100 grants totaling over $42 million across 12 countries and 58 institutions," added Raymond N. DuBois, Executive Chairman, The Mark Foundation. "We are committed to increasing our global commitment to accelerate the pace of scientific discovery and the development of new cancer therapies and diagnostics."
About The Mark Foundation for Cancer Research
The Mark Foundation for Cancer Research actively partners with scientists, research institutions, and philanthropic organizations around the world to accelerate research that will transform the prevention, diagnosis, and treatment of cancer. Since 2017, The Mark Foundation has awarded more than $185 million in grants to enable innovative basic, translational, and clinical cancer research, including drug discovery. In 2022, The Mark Foundation received an additional $500 million commitment to fund cutting-edge cancer research in its first decade. The Mark Foundation also has a robust and growing portfolio of investments in oncology companies developing novel therapeutics and diagnostics. Through its research and venture arms, The Mark Foundation supports projects throughout their life cycle to ensure their highest chance of success in impacting the lives of patients with breakthroughs in cancer care. To learn more please visit www.TheMarkFoundation.org.