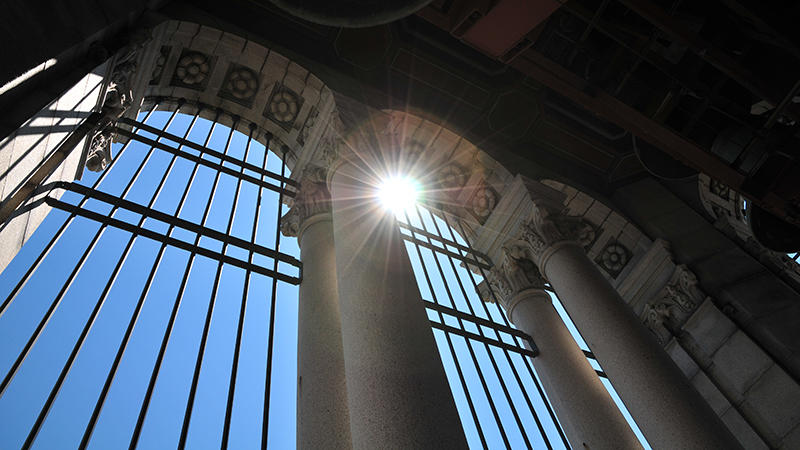 For immediate release
Berkeley, CA  UC Berkeley announced today it tops the list of public universities in global rankings* by U.S. News & World Report for the fifth straight year.  For the third year in a row, the campus ranks fourth-best overall among publics and privates.
Across 23 subject ratings, UC Berkeley ranked first in chemistry; second in environment/ecology; third in economics and business, space science and in physics; fourth in biology and biochemistry and in plant and animal science; and fifth in mathematics, materials science and in engineering.
About the College of Chemistry
Founded in 1872 by an act of the State Legislature of California, the College of Chemistry is dedicated to the study of the three disciplines of chemistry, chemical biology and, chemical and biomolecular engineering.
College faculty and alumni have been involved in the discovery and confirmation of 20 elements on the periodic table.
College faculty have contributed major, groundbreaking research for NASA, the Department of Energy, and the Department of Defense.
We currently have 83 faculty involved in research as diverse as green chemistry, nano-science, quantum theory, and genetics.
The College is proud of our 14 faculty and alumni who have been awarded Nobel Prizes. The most recent was the 2018 Nobel in Chemistry awarded to alumna Frances Arnold (Ph.D. '85, ChemE).
Our education and research programs are designed to launch the next generation of scientific leaders into academia and industry. Our alumni become CEOs of scientific organizations, professors, sit on professional and governmental boards, are awarded numerous national and international honors, and much more.
*U.S. News' 2020 rankings is calculated by evaluating 1,500 universities across 81 countries based on published academic research and reputation, among other criteria.