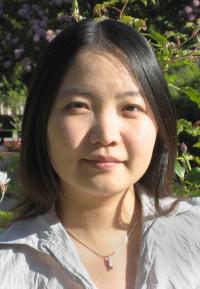 Professor of Chemical and Biomolecular Engineering Professor Wenjun Zhang has won a prestigious New Innovator Award from the National Institutes of Health.
The award, established in 2007, supports unusually innovative research from early career investigators. These exceptional investigators are funded by the High-Risk, High-Reward Research program of the NIH Common Fund. Individual awards provide up to $300,000 annually for 5 years.
About her proposed research Zhang says, "Natural products are a rich source for drug discovery, yet during the last three decades, research aimed at exploiting natural products has seriously declined. To improve natural product-based drug discovery, we need new technology for purification and quantification. "I am interested in using synthetic biology approaches to look for bioorthogonal functionalities. These will help us develop general platforms for the in situ labeling of natural products."
Says acting CBE chair David Graves, "The entire CBE community at UC Berkeley is delighted that Wenjun Zhang has been awarded a prestigious New Innovator Award from NIH. This award is yet another example of the Zhang lab's remarkable success in developing a world class research program in biomolecular engineering."
Note: MCB's Gloria Brar also won a New Innovator award; for more information see the Berkeley News Center article.