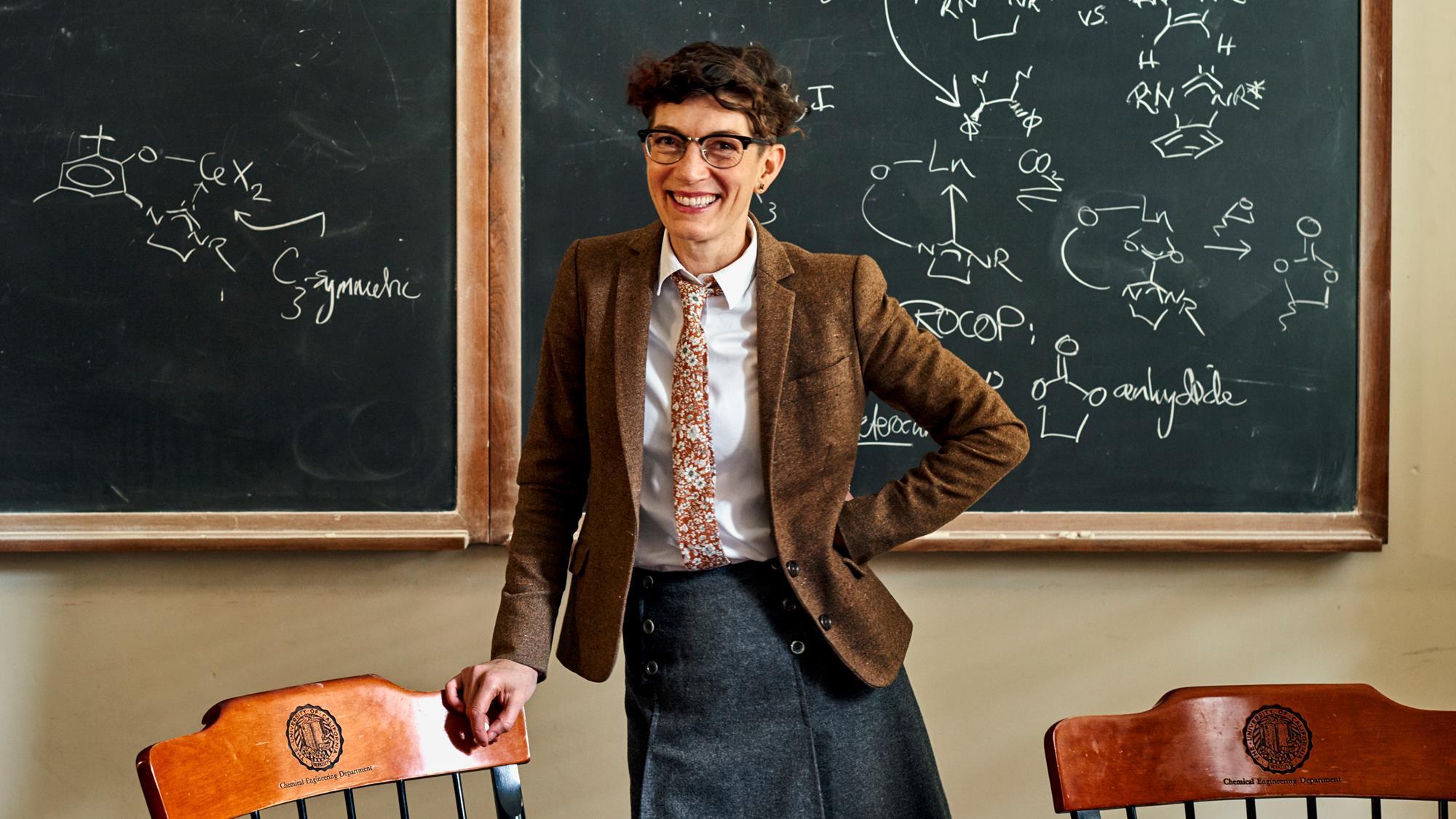 Photo: Polly Arnold. Courtesy of Chemistry World, © Carlos Chavarra.
Polly Arnold is a champion of actinide chemistry and diversity in science. Kit Chapman asks her what comes next as she starts her new role at a US national lab
'Do I have imposter syndrome?' Polly Arnold raises an eyebrow at the question, as if it's the most obvious thing in the world. 'Yes, of course I do. Everybody who didn't go to Eton has imposter syndrome. Not just the women, it's the men who didn't go to a brilliant school, too. The only people who don't have imposter syndrome are those told from childhood they're born to rule.'
It's a disarmingly honest admission of self-doubt from one of the most influential chemists in the world. In September 2019 Arnold moved from her position at the University of Edinburgh, UK, to become director of the chemical sciences division at Lawrence Berkeley National Laboratory in the US. 'I've joked in the past that I didn't want to be a head of school because nobody realises the work you do,' she says. 'But at Berkeley, all the directors are full-on, card-carrying scientists, and there's a strategic approach to the managing. You are herding a bunch of people who do team science and have bought into that ethos. In academia, the rewards come working independently. At Berkeley the atmosphere is very different. The Department of Energy wants to fund basic energy science research, and it wants the scientists to define the future problems, and prevent humans doing more damage to the planet. It's a two-way conversation.'
Make americium great again
Arnold's career path shows she has more than earned her right to be heard. Raised in London, UK, she studied at the University of Oxford and was a Fulbright fellow at the Massachusetts Institute of Technology, US. Already a fan of sewing ('it's engineering in fabric') and making 1950s vintage dresses, when she took the Crum Brown chair at Edinburgh she learned to knit like her predecessor. However, she doesn't feel bound to traditions, showing a strongly individualistic streak and playing by her own rules. An actinide chemist, she doesn't feel any pressure taking over the very lab where the many of the transuranic elements were discovered – including berkelium, named after the laboratory, lawrencium, named after founder Ernest Lawrence, and seaborgium, named after Berkeley chemist Glenn Seaborg. 'I'm terrible at history,' she confesses. 'It's quite nice to walk into an old building, but to be honest I prefer the future. I know it's not cool, but I can't see the point in looking backwards.'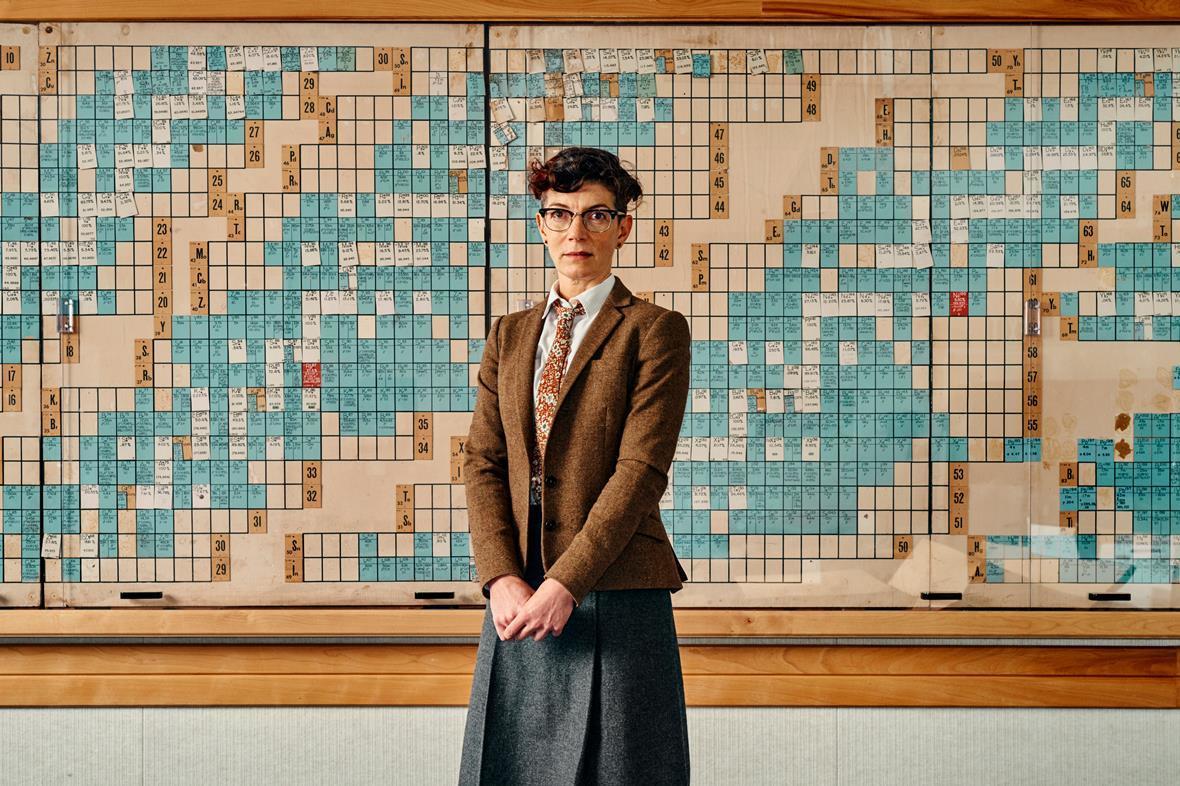 Polly Arnold. Photo courtesy Chemistry World, © Carlos Chavarra.
Today her vision is focused around heavy element chemistry, with her current research centred around d- and f-block organometallic compounds. 'Currently we're looking at neptunium. Just because it's not as trendy as uranium or plutonium doesn't mean it's not interesting.' The f-block is a culture shock for many of her PhD students, she says, who come into the lab completely unfamiliar with chemistry using radioactive elements. 'It's funny going around a lab where you have to learn the isotopes, not just the letter of the element but the number. And when you are dealing with compounds that are paramagnetic, that have not been part of the routine syllabus for undergraduates ... I don't think my students and postdocs get enough recognition for how difficult the work is. I get these brilliant people, the biggest fish from their pond, and I ask them to do a project where only 10% of their reactions will work. They have to realise it's not them, it's the chemistry. I have to flip their mindset from never failing to "you're not failing when this doesn't work so long as every reaction tells you something about your system". It's a difficult thing to learn.'