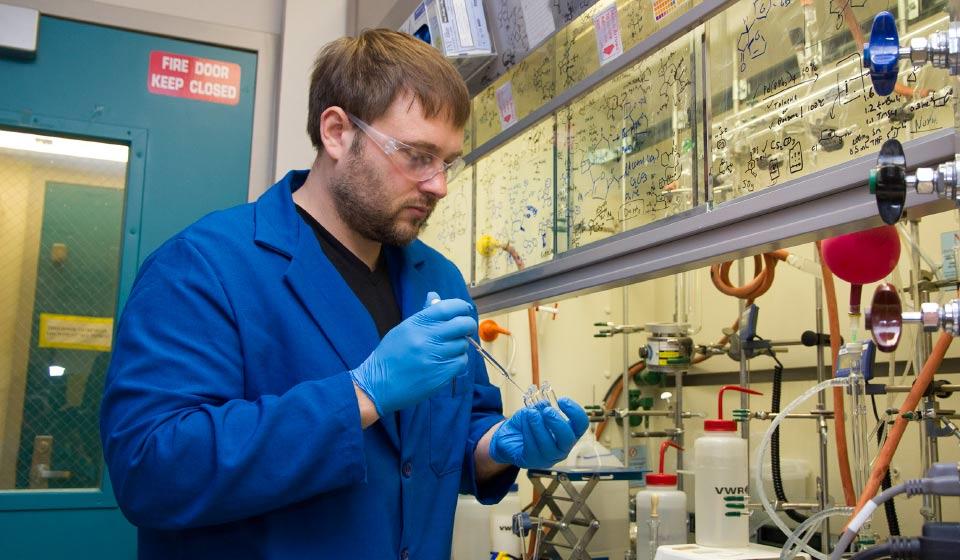 Chemistry professor Thomas Maimone has been awarded a prestigious Research Scholar Grant from The American Cancer Society. The grant will allow the Maimone lab to pursue synthesizing potentially therapeutic compounds based on natural structures.
American Cancer Society Research Scholar Grants fund early-career scientists involved in innovative cancer research across a broad range of scientific disciplines. Awards are for a period of four years and provide up to $792,000 in funding.
Says Maimone, "Natural products have historically proven to be exceptionally powerful compounds for the treatment of numerous human cancers. Yet in most cases their structures are not fully optimized and their properties are not ideal. Using the tools of synthetic chemistry, combined with inspiration from nature, we will construct novel derivatives, ideally with improved therapeutic properties, against a variety of cancer types."
"I really appreciate the American Cancer Society for this grant," he adds. "It will allow my lab to create a plethora of new structures that would otherwise likely not exist."