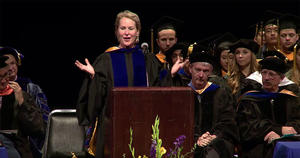 Frances Arnold, who received the Nobel Laureate prize in Chemistry in 2018, presented a speech entitled Evolution and Adaptation: Change as Opportunity.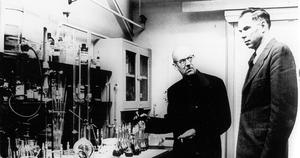 Compilation of footage about Glenn Seaborg and his accomplishments during his long career at UC Berkeley and with the Atomic Commission.
Scientifically gifted, agile and charmingly quirky, Freja Ekman (B.S. ChemBio, '18) knows firsthand how it feels to win the genetic lottery. But UC Berkeley's top graduating senior is also painfully aware of how a single gene mutation can drastically alter the trajectory of one's life.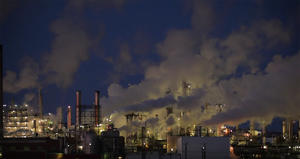 The College of Chemistry at the University of California at Berkeley is turning its focus to global issues regarding the capture, filtration, and utilization of carbon in various forms. By using metal-organic frameworks they are able to create new materials capable of filtering carbon from various gases. They are actively involved with President Obama's Materials Gnome Initiative.  This video was produced in 2014.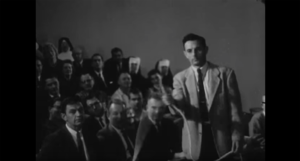 The Chemical Education Material Study, better known as CHEM Study, was developed in the early 1960s at U.C. Berkeley's College of Chemistry and Lawrence Hall of Science, and Harvey Mudd College, and continued at the Lawrence Hall of Science through the 1980s. There are a total of 48 videos in the series. Many of the films include faculty from UC Berkeley's College of Chemistry.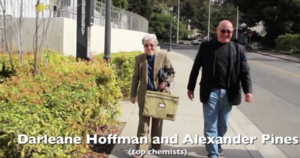 Berkeley: The Periodic Table of Videos
By Brady Haran
University of Nottingham, 2012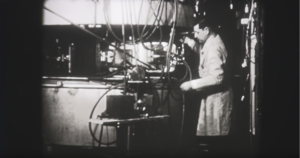 A reel of black & white film shot in 1955 was found at Berkeley Lab, depicting the discovery of Mendelevium — or Element 101 — as reenacted by some of the legendary scientists who did the actual work at that time. Since the 1940s, Berkeley Lab scientists were locked in a race to synthesize new elements, and more often than not, they came out winners. Sixteen elements, most of them in the actinide series at the bottom of the periodic table, were discovered and synthesized by its researchers. Film was discovered and salvaged by Retired Berkeley Lab physicist Claude Lyneis.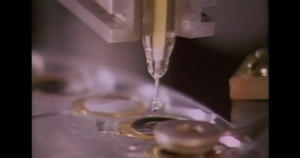 The 1994 documentary The Search for Heavy Elements chronicles the expansion of the periodic table through the creation at Berkeley Lab of elements heavier than uranium. The documentary features a mix of rarely-seen archival footage, historical photos, and interviews with scientists who made history, such as Glenn Seaborg and Albert Ghiorso.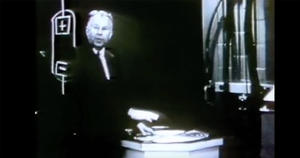 In this short video, Berkeley Lab Founder and Nobelist Ernest O. Lawrence uses a mechanical model to explain how the cyclotron works.