About the College Shops
The College of Chemistry Shops offer comprehensive technical expertise in support of the College's mission of providing the highest quality in education, research, and public service. Shop technical services facilitate the exploration, discovery, and dissemination of new scientific knowledge.
These Shops are able to provide the researcher with a full range of professional services including consultation and design, project management, and fabrication. Their services include, but are not limited to, the construction, installation or repair of experimental equipment and instrumentation; scientific glassblowing; electrical construction and repair; precision prototype machining and welding; precision sheet metal fabrication; laboratory construction, remodeling and repair; laboratory equipment, vacuum pump and small motor maintenance and repair; electrical repairs, installations and upgrades.
Contact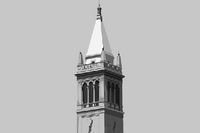 Michael Brateng, Trade Shop Manager
(510) 643-2079
mbrateng@berkeley.edu