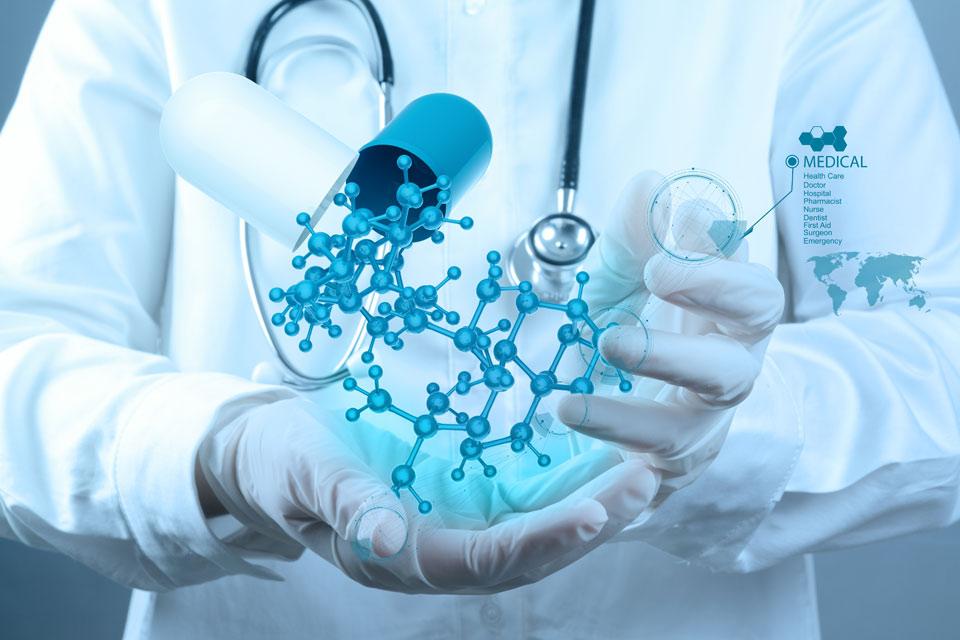 This is a three-day intensive course that will review the basic tenets of catalysis for organic synthesis and those that are most effectively used in active pharmaceutical production. The course will also cover the emerging technologies within the catalysis field used in medicinal chemistry. This material is intended for junior to mid-level professionals in the pharmaceutical and medicinal chemistry industries who already have a technological and scientific understanding of organic and organometallic chemistries.
Upon completion of the course, learners will:
Obtain reinforced understanding of fundamental principles of organotransition metal chemistry.
Understand the classes of reactions widely used in medicinal and process chemistry. These reactions include cross coupling, C-H bond functionalization, and heterocycle synthesis.
Gain knowledge about emerging chemistry and how it could be applied in the manufacturing of medicinal compounds. This includes asymmetric catalysis, fluorination, fluoroalkylation, and organocatalysis.
---
John Hartwig, Professor of Chemistry

Professor Hartwig received his PhD in Chemistry from UC Berkeley in 1990 and completed his postdoctoral studies at MIT as an American Cancer Society Postdoctoral Associate. Professor Hartwig then became a Chemistry Professor at Yale and the University of Illinois, Urbana-Champaign before joining the UC Berkeley faculty in 2011. He holds the Henry Rapoport Chair in Organic Chemistry and is a Senior Faculty Scientist at the Lawrence Berkeley National Laboratory. Professor Hartwig's research group focuses on the discovery and understanding of new reactions of organic compounds catalyzed by transition metal complexes. Through these studies, the group has revealed several new classes of reductive eliminations, discrete compounds that functionalize alkanes, unusual three-coordinate arylpalladium complexes that are intermediates in cross-coupling, the first compounds that oxidatively add ammonia to form monomeric products, and the first transition-metal amido and alkoxo complexes that insert unactivated alkenes. In addition to these research activities, he authored the textbook, Organotransition Metal Chemistry: From Bonding to Catalysis, published in December 2009. He has received numerous accolades including the Willard Gibbs Medal Award, Janssen Pharmaceutica Prize for Creativity in Organic Synthesis, Nagoya Gold Medal Award, Herbert C. Brown Award for Creative Research in Synthetic Methods, GlaxoSmithKline Scholars Award, Mitsui Chemicals Catalysis Science Award, and the Joseph Chatt Award of the Royal Society of Chemistry.
---
Dean Toste, Professor of Chemistry

Professor Toste received his PhD in Chemistry from Stanford University and completed his postdoctoral studies at Caltech. He joined the faculty at UC Berkeley in 2002. Amongst many numerous awards, he has received the German Chemical Society Horst-Parcejus Preis, American Chemical Society Creativity in Synthetic Organic Chemistry Award, Mitsui Catalysis Award, Society of Synthetic Organic Chemistry Japan Mukaiyama Award, Royal Society of Chemistry Merck Award, and Solvias Ligand Prize. Research in the Toste group is primarily aimed toward the development of catalysts and catalytic reactions and methods for organic synthesis, and the development of new catalysts and synthetic methods for the formation of carbon-carbon and carbon-heteroatom bonds. Their interest lies in using these methods to address problems in the synthesis of complex molecules possessing interesting structural, biological and physical properties.