Circa 1897. First dedicated chemistry building nestled in the center; on the left is the first mining building; on the right, the first dedicated library.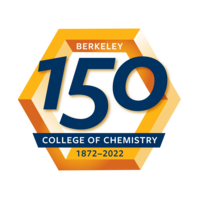 Watch our history come to life on March 12, 2022, as UC Berkeley's College of Chemistry celebrates 150 years of advancing society through education and research. We will look back at some of the College's momentous accomplishments and to the future as our world-renowned scientists discuss their latest research. Join us for an afternoon of fascinating panel discussions on current topics in the chemical sciences followed by a reception.
Save the date! Saturday March 12, 2022, 1- 6pm
All events will be at the College of Chemistry
Events include:
College of Chemistry 150th Anniversary celebration remarks by Chancellor Carol Christ and Dean Douglas Clark.
Faculty panels on Disease Prevention and Climate Sustainability facilitated by Professors Michael Marletta and Jeffrey Reimer.
Keynote faculty panel focused on the Future of Chemical Science & Engineering. Panelists will include recent Nobel Laureate in Chemistry David MacMillan and Wolf Prize Laureates Omar Yaghi and John Hartwig. 
Reception will follow in the Chemistry Plaza with food, drinks and music.
Lighting the Way for the Next 150 Years
The College of Chemistry catapulted UC Berkeley to scientific preeminence in the early twentieth century, and remains a transformative force to this day. Chancellor Christ has stated, "UC Berkeley is an engine for global transformation. The spaces we create accelerate the speed of discovery providing state of the art hubs where multi-disciplinary research collides. This enables revolutionary creativity that ripples out to the world."
Always guided by the principal of bettering the human condition through research and education, we strive to nurture our extraordinary students, whether a first-generation community college transfer or a third-generation Golden Bear. Our luminary faculty continue to push the boundaries of research in the fields of chemical science inspiring everyone at the College to look ahead and help humanity thrive.
Learn about our exciting new research facility Heathcock Hall scheduled to break ground in 2023.
Current expansion plans center on the construction of a major new research and teaching facility, Heathcock Hall, which will provide an ideal environment to foster learning and deep discovery. As a result of a cornerstone gift of philanthropy from alumnus Terry Rosen (PhD, Chemistry '85) and his wife, Tori, Heathcock Hall will be named in honor of renowned organic chemist, former Dean of the College of Chemistry, and Terry's research director, Clayton H. Heathcock.
Heathcock Hall is one of only three capital projects that have been identified by Chancellor Carol Christ as "priority projects" as part of campus' Light the Way campaign. The project has received approvals and endorsement from the Campus Finance Committee, Design Review Committee, and the Capital Planning Committee.
Learn more about Heathcock Hall>
Participate in the Chemistry 150 project
You are invited to participate in the Berkeley Chemistry 150 project. Visit https://chemistry.berkeley.edu/history for the latest news, stories, and much more throughout the year.