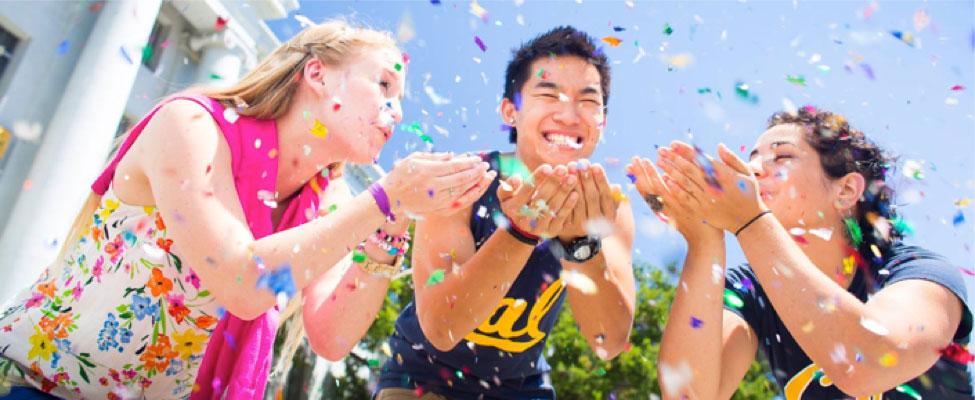 The Summer Youth Intensive Program (SYIP) is designed, organized and delivered by the College of Chemistry at UC Berkeley and is far from the traditional summer program. First launched in 2016, the program teaches students to think for themselves, learn to apply theory, communicate effectively, work in a team, and hone skills that set a UC Berkeley student apart from the others.
SYIP goes over the course of one year and is intended for the most accomplished high school students who are passionate about learning and doing scientific research in chemistry, biochemical engineering, material science, or related fields, and who are focused on maximizing their future success in college.
Selected students are paired with an assigned mentor in a faculty research group. The mentor provides 9-months of remote coaching beginning October 2017. Students learn about the mentor's current research, strategies, and aims in preparation for a 4-week onsite internship in the assigned mentor's research laboratory beginning July 2018. Students are afforded a unique opportunity to interact with UC Berkeley professors and students and learn about cutting-edge research that is currently being done on campus.
During the 4-week onsite experience, students stay in UC Berkeley dormitories, are chaperoned by UC Berkeley undergraduate students, and receive learning opportunities outside of the laboratory. Students visit Lawrence Berkeley National Laboratory, get insight about the college application process from the UC Berkeley Admissions Office, and engage in discussions with UC Berkeley undergraduates and faculty mentors.
Applicants must be available for a remote or in-person interview to be considered for the program.
We are no longer accepting applications for 2019 SYIP. Applications for 2020 SYIP will open in April 2019. Please check back then.
Program Brochure
Download a brochure to learn more about SYIP: