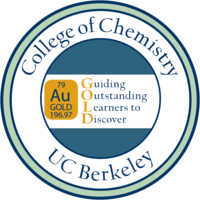 The College of Chemistry's Guiding Outstanding Learners to Discover© (GOLD) programs are designed to empower students in high school and at other undergraduate institutions to further their understanding of the chemical sciences and engineering .
The programs provide structured curricula that incorporate seminars and lectures given by world-renowned faculty and scientific leaders in their fields. In some cases, the programs include hands-on experiences in the laboratory and/or classroom. These offerings are integrated with other strategies such as group problem solving activities, presentations, and interactive discussions that build stronger communication, interpersonal, and analytical skills amongst participants.
The objective of the GOLD programs is to facilitate the development of each student's intellectual and inquiry skills to help them achieve their fullest potential. Every GOLD program is sponsored and taught by UC Berkeley faculty, graduate students, and scholars, and is held onsite at the Berkeley campus.
For High School Students