Foundation for Excellence Campaign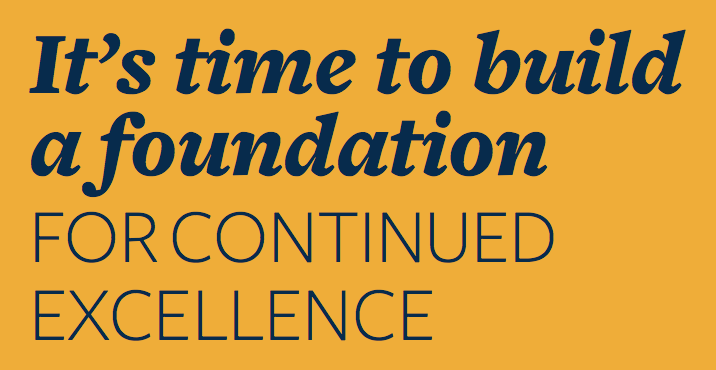 The College of Chemistry educates bold scientific leaders in chemistry and chemical engineering who continue to make research breakthroughs that will create positive change in our society as we help solve some of the world's global problems. We celebrate the past and present generations of Berkeley chemists whose contributions in teaching and research have allowed us to acheive this.
Whether it is for our health, environment, economy, national security, or fundamental understanding of our elemental existence, our faculty are at the very forefront of scientific discovery.
They are developing vaccines and tests to slow the spread of viral infections like COVID-19 and creating immune therapies for deadly diseases, such as cancer, malaria and Alzheimer's. Our research labs are perfecting battery storage and developing more sustainable sources of energy. Others are creating advanced materials that can produce water for people living in very dry climates or capture carbon from the atmosphere to help reverse global warming.
The question confronting all of us today is how can our College be even more impactful in the 21st century and beyond?
The first step is to further invest in the facilities, programs, resources, and services that support our outstanding scientists and engineers in their pursuit of knowledge and groundbreaking discoveries.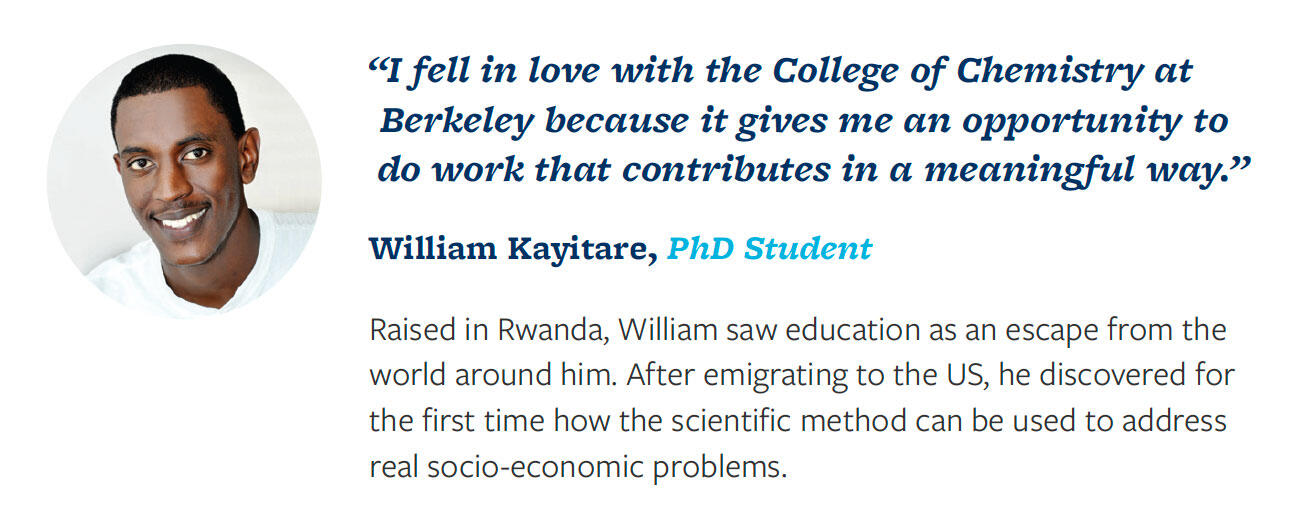 JOIN US IN MAKING THE COLLEGE STRONGER. By making your three-year, leadership-level Foundation for Excellence Campaign commitment today to our College's core annual funds, we can continue to be ranked one of the top global universities in chemistry and in chemical engineering. 
HELP CONTINUE OUR FACULTY'S GROUNDBREAKING RESEARCH. Our faculty continue to be among the most widely respected scientists in the world, including four current faculty members that are considered potential candidates for the Nobel Prize.
But most important of all, you will feel great knowing that you've contributed to sustaining the world-renowned reputation and excellence of our College.
For more information on how to support this program you can talk to:
Adam Farrish
Associate Director, College Relations & Development
(510) 643-5720
amf190@berkeley.edu
or
Zareen N. Khan 
Associate Director, College Relations & Development
(510) 643-8054
znkhan@berkeley.edu