College & Alumni Events

Reunion and Parents Weekend at Homecoming
Date:  October 1–3, 2021
Website: https://homecoming.berkeley.edu/
Reunion and Parents Weekend at Homecoming is scheduled for October 1–3, 2021. This year, lectures will be virtual, while many other events will be held in person. Let's come together to celebrate the Cal community with three days of lectures and other learning opportunities, special tours, engagement with fellow Golden Bears, and much more! Check back often as events will be added to the website frequently. Registration is now open!
Whether you're an alum, parent, student, or beloved friend of Cal, get the most out of your Homecoming experience. You can also see what's on tap for each day, peruse types of events, find out about alums who will be there, and much more!
---
Events Hosted by College of Chemistry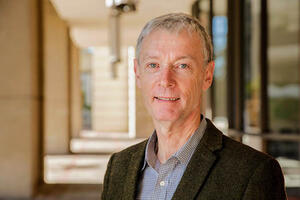 College of Chemistry Student Panel with Undergraduate Dean John Arnold
Virtual Event: https://homecoming.berkeley.edu/event/college-of-chemistry-student-panel...
SATURDAY 10/02 | 10:10 A.M. — 11:30 A.M.
Undergraduate Dean John Arnold will offer an update on undergraduate studies at the College of Chemistry and facilitate a panel discussion with current undergraduate students. Get the student perspective on how they made the most of their time at Berkeley and how you as parents can play a role in this exciting adventure for your current students.
John Arnold is a chemistry professor and the associate dean of Undergraduate Affairs at the College of Chemistry. He has served as the undergraduate dean since July 2017. Arnold brings a strong record of teaching and mentoring and a proven dedication to students. His research targets synthetic inorganic chemistry, with the primary goal being to make, purify, and study molecules and materials that are interesting by virtue of their unusual structures and chemical reactivity.
---
Electrophysiology Unplugged: Watching the Brain in Action
Virtual Event: https://homecoming.berkeley.edu/event/electrophysiology-unplugged-watchi...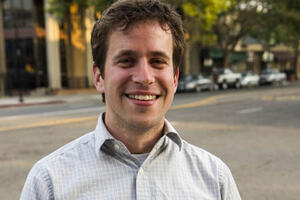 SATURDAY 10/02 | 12:10 P.M. — 1:00 P.M.
Since the late 1800s, chemistry has played an important role in illuminating the structure and function of the brain. This lecture explores efforts at UC Berkeley to use the power of organic chemistry to visualize the electrical impulses that drive brain function.
Speaker: Evan Miller, Associate Professor of Chemistry and Molecular & Cell Biology
Associate Professor Evan Miller Ph.D. is the 2021 Donald Sterling Noyce Prize for Excellence in Undergraduate Teaching. The Noyce Prize is given annually to a faculty member in the physical sciences based on student recommendations. Professor Miller joined the College of Chemistry in 2013. His research focuses on the interface of synthetic chemistry, biology, and neuroscience to explore new chemical methodologies and their relationships between molecular identity and membrane potential in the brain and beyond.
---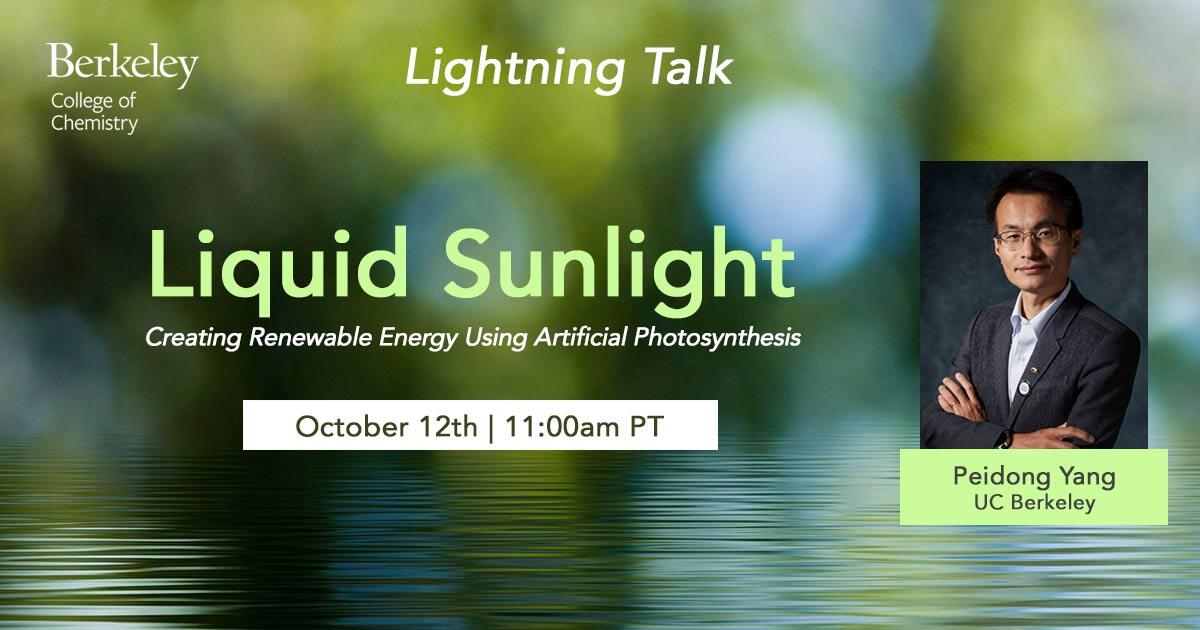 Liquid Sunlight
Speaker: Peidong Yang
Date: October 12, 11:00 AM PDT
On October 12, 11 a.m. PT award-winning Berkeley Professor of Chemistry Peidong Yang will present his research on creating renewable energy using artificial photosynthesis. In other words, Carbon Dioxide + Water + Sunlight = Value-added Chemicals + Oxygen. Don't miss the opportunity to hear from the recipient of the 2020 Global Energy Prize and MacArthur Fellowship and to ask your questions about this key carbon neutral solution.
---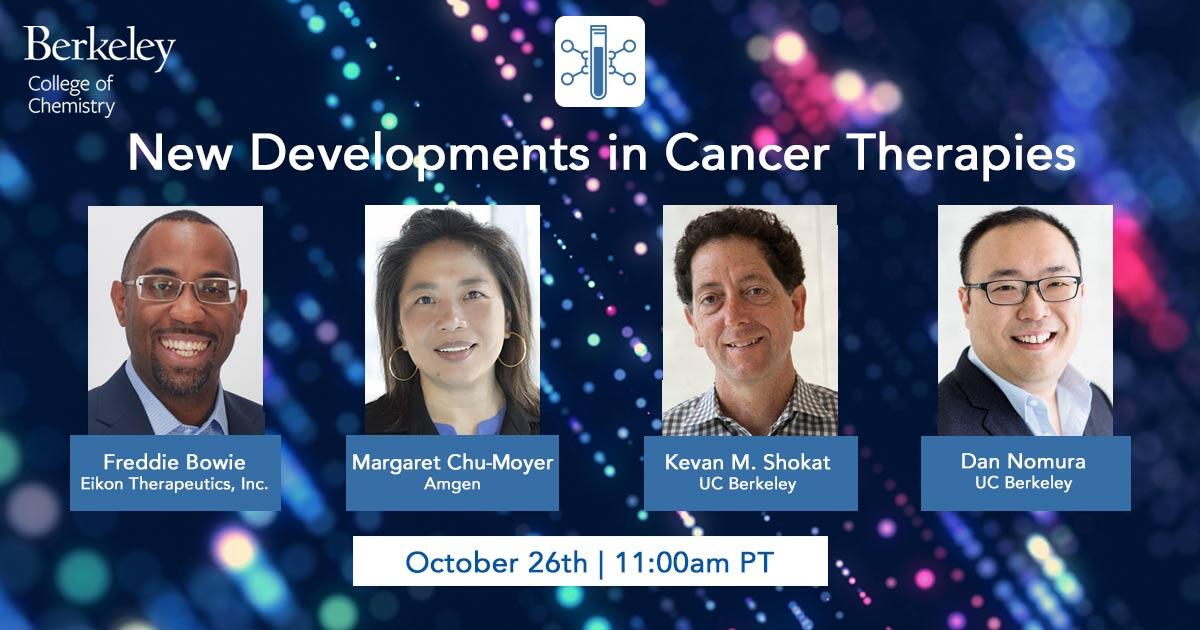 New Developments in Cancer Therapies
Speakers: Freddie Bowie | Margaret Chu-Moyer | Kevan M. Shokat | Dan Nomura
Date: October 26th, 11:00 AM PDT
On October 26 at 11am PT, College of Chemistry faculty and alumni will discuss the latest developments in cancer therapies. Hear from research and industry professionals at UC Berkeley, Amgen, and Eikon Therapeutics as they highlight the recent break-throughs in cancer therapies and outcomes for patients, including unpacking targeted immunotherapy, KRAS mutations, undruggable proteins, and addressing COVID-19. Don't miss the chance to attend this live lecture and ask your questions of these innovators in the field.
---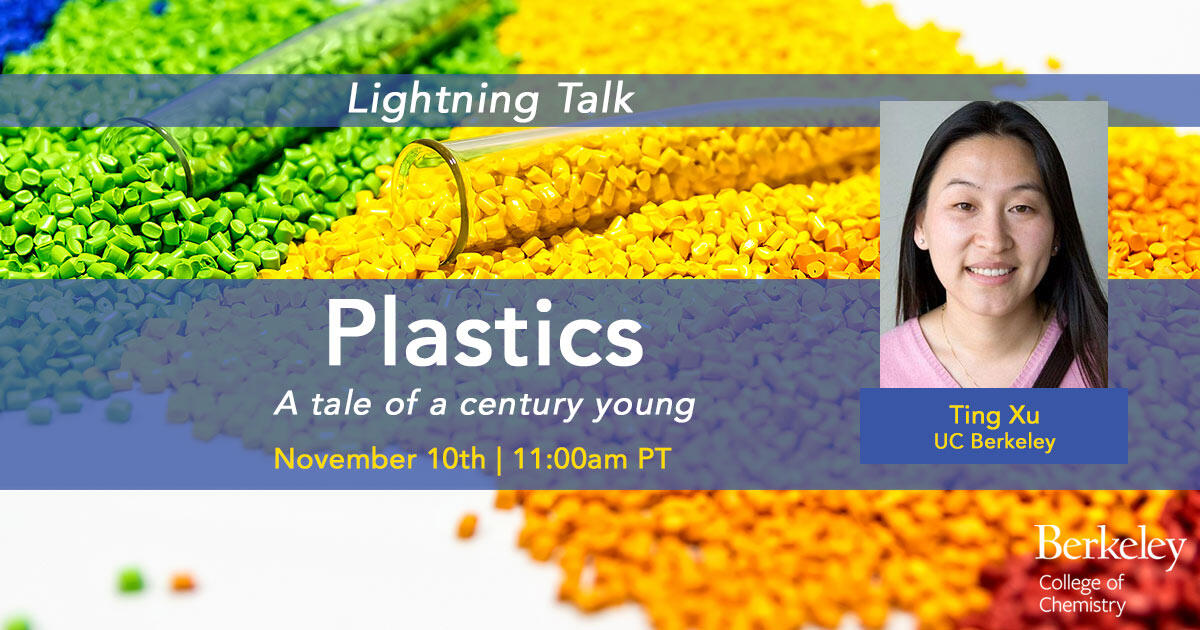 Plastics: A tale of a century young
Speaker: Ting Xu
Date: November 10, 11:00 AM PDT
Join us on Wednesday, November 10th at 11 a.m. PT for a talk with College of Chemistry professor Ting Xu. Being perhaps the youngest field in Chemistry, polymers have completely changed how we live since first concepted a century ago and will continue to impact our daily life for years to come. Xu will discuss her Berkeley journey to understand the inherent connections between synthetic and biological macromolecules and share evolving thoughts on how to build a harmonious future together. Don't miss the chance to ask your questions in this live talk and Q&A.