Personal Branding Workshop with Merck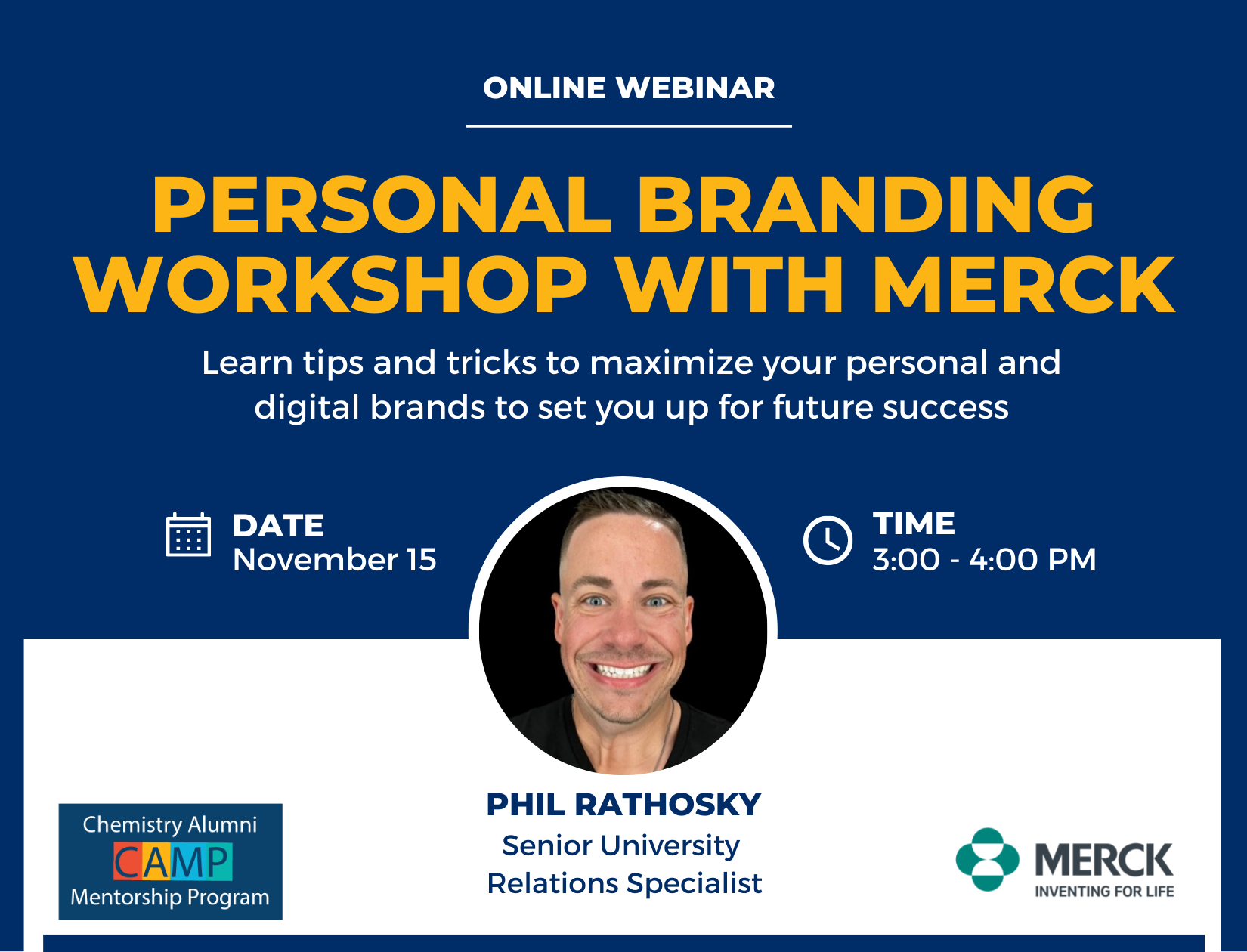 Personal Branding Workshop with Merck
November 15th
3-4pm PST
In a professional world where in-person and virtual are blending together, your digital brand must become a thoughtful piece of your professional branding. Join Phil Rathosky, senior university relations specialist at Merck, to learn some tips and tricks to maximize your personal and digital brands to set you up for future success!
The Chemistry Alumni Mentorship Program (C.A.M.P.) pairs UC Berkeley College of Chemistry alumni with current College of Chemistry transfer students interested in pursuing a career in industries such as biotech, pharmaceutical, energy, consulting, legal, and marketing. Interested in hearing more about the program? Contact CAMP Program Manager, Angie Coleman-Levy [acolemanlevy@berkeley.edu].
---
Ecosystems Talk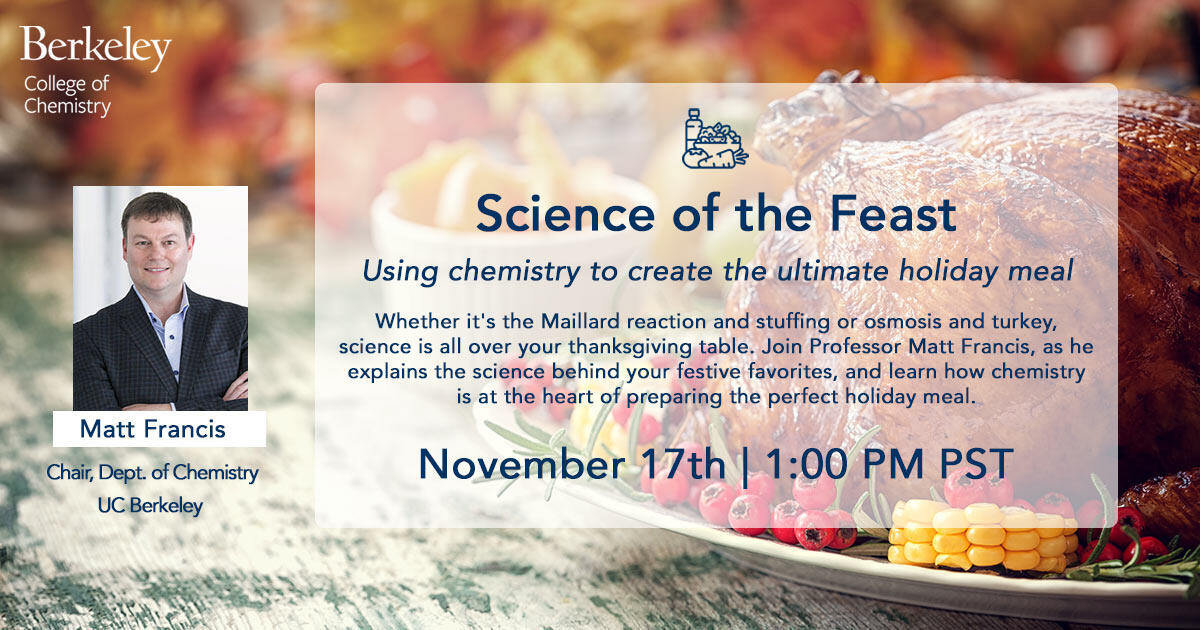 The Science of the Feast
Using chemistry to create the ultimate holiday meal
November 17th
1-1:45 PM PST
Speaker: Matt Francis, Chair, Department of Chemistry
Whether it's the Maillard reaction and stuffing or osmosis and turkey, science is all over your thanksgiving table. Join Professor Matt Francis, as he explains the science behind your festive favorites, and learn how chemistry is at the heart of preparing the perfect holiday meal.
Visit the Ecosystems website to view more talks.