---
College of Chemistry Parents Welcome Reception 2022
Wednesday August 17, 2022 | 9:15-11:00 AM
Breakfast: 9:15–10:00 AM, Chemistry Plaza
Panel and Q&A: 10:00–11:00 AM, 100 Lewis Hall
Parents of incoming freshman and transfer students are invited to join fellow chemistry families at a welcome reception with Undergraduate Dean John Arnold, and other College leaders and staff. Join us to learn about the resources the College provides for your student and meet other parents of College of Chemistry students.
---
College of Chemistry Homecoming Events
Saturday September 24, 2022
Alumni and Parents Weekend at Homecoming is scheduled for September 23–25, 2022. Let's come together to celebrate the Cal community with three days of engagement with fellow Golden Bears, lectures and other learning opportunities, special tours, and much more! To see a complete listing of campus events and to register for Homecoming and Parents Weekend, please visit: homecoming.berkeley.edu
All College of Chemistry events are complementary. For questions, please contact Angie Coleman-Levy at acolemanlevy@berkeley.edu
College of Chemistry Community Breakfast
9:00-10:00 AM
Chemistry Plaza
Berkeley College of Chemistry alums, students, parents, and friends are invited to join us for refreshments and informal conversation with College deans, faculty and fellow members of the Berkeley College of Chemistry community.
---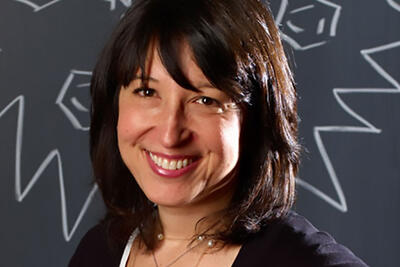 College of Chemistry Faculty Lecture: "Polymer Chemistry, Say Hello to the Ribosome"
10:00-11:00 AM
100 Lewis Hall
Speaker: Alanna Schepartz , Professor of Chemistry; The T.Z. and Irmgard Chu Distinguished Chair in Chemistry; Professor of Molecular and Cell Biology; Faculty Affiliate, California Institute for Quantitative Biosciences (QB3)
In this lecture Professor Alanna Schepartz will describe efforts at UC Berkeley to build sequence-defined chemical polymers, a new form of chemical matter that combines the encoded precision of bio-polymers with the imagination-inspired diversity of synthetic materials.
---
For questions or more information on events email: CoC_relations@berkeley.edu