Lightning Talks from Berkeley Researchers
Each week, students will hear short research presentations from a professor, a graduate student, and an undergraduate student researcher, followed by a Q&A session.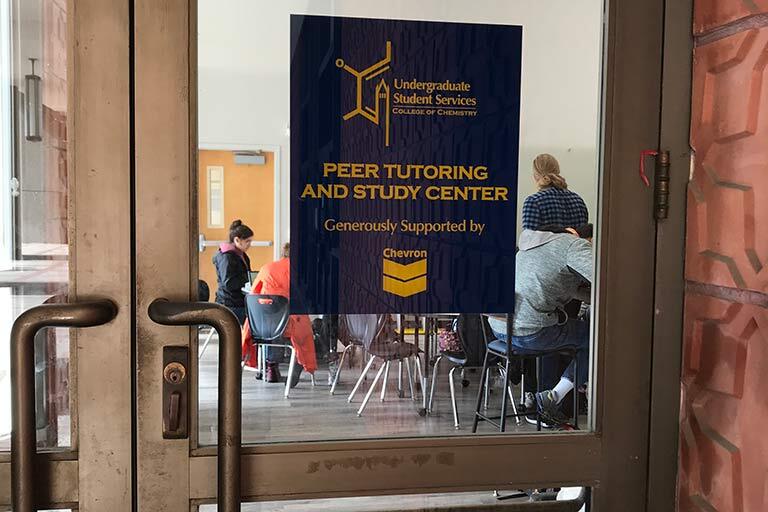 Group Study Space
Summer Bridge Scholars have privileged access to Bixby Commons, an undergraduate community study space in the College of Chemistry. Bixby Commons is reserved exclusively for Summer Bridge scholars M-F from 10AM-noon, and is available to students from 10AM-5PM throughout the summer course. Peer tutoring and GSI/Instructor office hours are held in Bixby Commons.
Lab Tours
Summer Bridge Scholars will have the opportunity to participate in four guided tours of cutting-edge research laboratories. Students will get to see research labs specializing in synthetic chemistry, physical chemistry, chemical engineering, and chemical biology.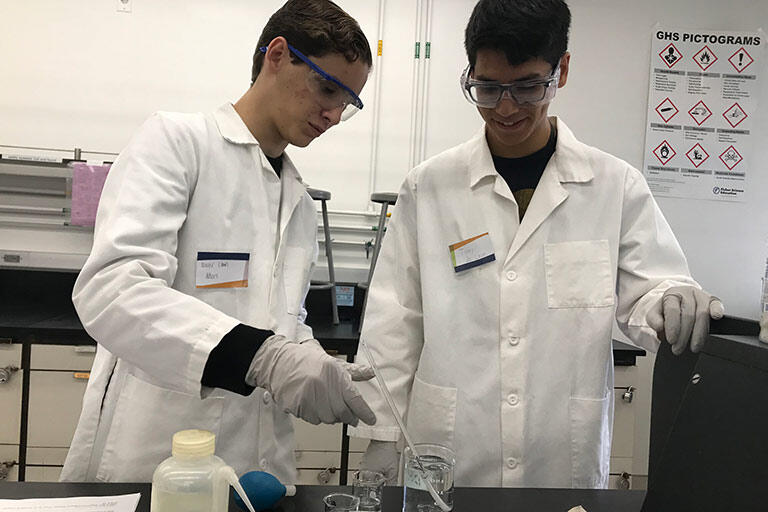 Small Group Work
Summer Bridge Scholars will gain the benefits of peer learning through small group work. Two hour-long flipped-classroom group learning sessions will take place each week. During these sessions, students will work together to solve chemistry problems and present their work to their peers.