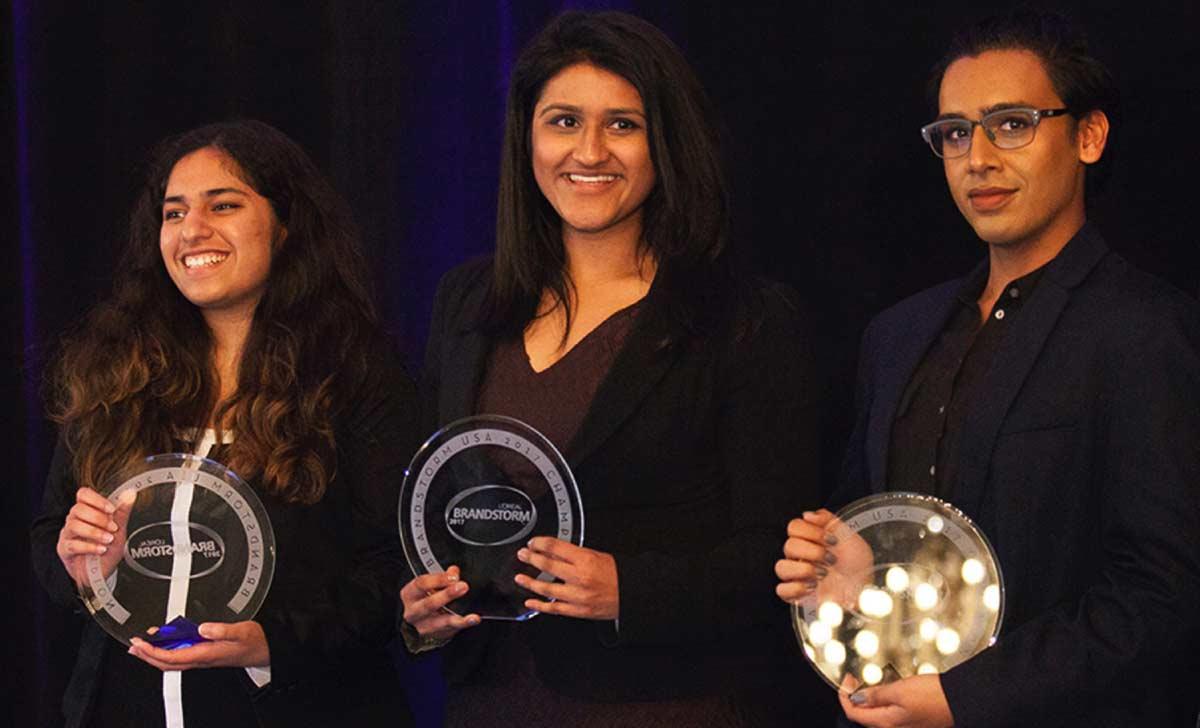 Photo: Shivya Bansal (CBE), Netra Sathe (computer science and economics), and Aniket Majumdar (CBE) will depart soon for Paris to participate in the L'Oréal Brandstorm global finals.
A team of Berkeley undergrads, including two from CBE, have won the Tech Innovation design challenge in the 2017 L'Oréal USA Brandstorm.
Shivya Bansal (CBE), Aniket Majumdar (computer science and economics), and Netra Sathe (CBE) will depart soon for the global finals in Paris. They made an impression on L'Oréal R&D teams with their design concept for a new technique to monitor skin health.
"We were asked to design a technology to disrupt men's grooming industry," says Bansal. "We performed market analysis and discovered that acne is the biggest problem for men. We designed an acne-monitoring patch that integrates with a cellphone app to provide customized solutions to help men maintain healthy skin."
For 25 years, L'Oréal's Brandstorm competition has offered more than 95,000 undergraduate and master's students worldwide the opportunity to develop and conceptualize a marketing campaign. This year, L'Oréal expanded the program to include a tech challenge to address new applications of technology, including connected devices, machines, software or hardware.
The group was mentored by Keith Alexander, the director of the CBE's Product Development Program. "He helped us out a lot throughout the process," noted Bansal.