College & Alumni Events

Homecoming at the College of Chemistry
Saturday, October 1

9:00 am – 10:00 am
Banatao Auditorium, Sutardja Dai Hall
Berkeley's Geniuses: 35 Years of MacArthur Fellowships
2016 marks the 35th anniversary of the MacArthur Fellows Program, colloquially known as the MacArthur "Genius Grant." This prestigious and generous fellowship celebrates and supports researchers and artists who are working at the cutting edge of their respective fields.
SPEAKERS

Peidong Yang
Peidong Yang received a B.S. in chemistry from University of Science and Technology of China in 1993 and a Ph.D. in chemistry from Harvard University in 1997. He is currently a professor in the Department of Chemistry, Materials Science and Engineering, where he holds the S. K. and Angela Chan Distinguished Chair in Energy; and a senior faculty scientist at the Lawrence Berkeley National Laboratory. He is the director for California Research Alliance by BASF, co-director of the Kavli Energy Nanoscience Institute, and a member of both the National Academy of Sciences and the American Academy of Arts and Sciences.
Lin He
Lin He received her B.S. in Biology from Tsinghua University and her Ph.D. from Stanford under the mentorship of Dr. Gregory S. Barsh. She was a postdoctoral fellow at Cold Spring Harbor Laboratory with Greg Hannon before joining the Department of Molecular and Cell Biology at Berkeley, where she is currently an associate professor, in 2008. She is interested in gaining mechanistic insights into the functional importance of the non-coding elements in the mammalian genomes.
---
10:30 am – 11:30 am
Pitzer Auditorium, 120 Latimer Hall
"The Entrepreneurial Ecosystem: How Today's Research Becomes Tomorrow's Commercial Success"
Join innovators and entrepreneurs who are helping scientists and researchers, at the College of Chemistry and elsewhere on the Berkeley campus, make the leap from the lab to the marketplace. Speakers include the general partners of the Berkeley Catalyst Fund, an investment vehicle that connects philanthropic donors and financial investors.
SPEAKERS
Nitash Balsara
Professor, Chemical & Biomolecular Engineering and Principal Investigator, Lawrence Berkeley National Laboratory
Dr. Balsara has been at UC Berkeley since 2000 and has started two companies – Seeo, Inc., and most recently, Blue Current, LLC, which focuses on solving one of the problems of lithium-ion batteries:  flammability. Dr. Balsara will discuss the entrepreneurial ecosystem in the College of Chemistry and Lawrence Berkeley National Laboratory from a faculty member's perspective.
David Rabuka
Ph.D.'08, Chemistry
Dr. Rabuka founded Redwood Biosciences with research director Carolyn Bertozzi. After six and a half years, the company was acquired by Catalent Pharma Solutions, where David is currently the global head of research and development in chemical biology. He will describe the entrepreneurial experience: taking an idea out of the lab, raising capital, gathering a team, forming a company, and being acquired.
Laura Smoliar
Ph.D.'95, Chemistry
Dr. Smoliar studied with Nobel laureate Yuan T. Lee, first at Cal, and then at Academia Sinica, the national academy of Taiwan, where Dr. Lee served as president. Laura is an entrepreneur who has founded and sold several companies. She is currently working to develop the Berkeley Catalyst Fund (BCF) – an early-stage fund that will tap into the broad expertise and rich creativity of the UC Berkeley community, including faculty, students, and alumni. For this talk, Laura will share how the idea for the BCF evolved.
The presentation will be preceded by a complimentary continental breakfast on Chemistry Plaza.
For information on other Berkeley Homecoming events check: https://homecoming.berkeley.edu
---
AIChE Alumni & Friends Reception at the Annual Meeting, SF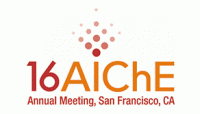 Tuesday, November 15th
7:00 – 8:30 pm
Parc 55 Hotel, San Francisco
Mission I, II, & III
Reception for AIChE alumni & friends attending annual meeting.
---
G.N. Lewis Lecture & Reception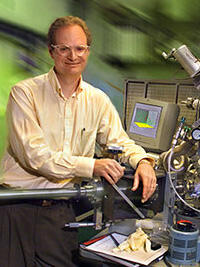 Tuesday, October 18
4:00 – 5:00 pm
Pitzer Auditorium, 120 Latimer Hall
TOPIC
Quantum Dots: A Nanoscience Building Block for Controlling Matter and Light
SPEAKER
Paul Alivisatos
Vice Chancellor for Research, Samsung Distinguished Professor in Nanoscience and Nanotechnology Research, Professor of Chemistry and Materials Science and Engineering, and former Director of the Lawrence Berkeley Lab. 
The presentation will be followed by a complimentary reception on Chemistry Plaza.
---
Big Give
Thursday, November 17
9:00 am – 5:00 pm
Look for various activities around the campus and on-line Various locations relating to the BIG GIVE – a campus-wide all day fundraising event.
---
Big Game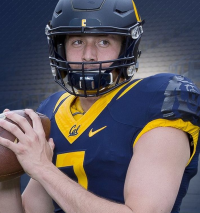 Saturday, November 19
Time TBD
Cal vs. Stanford
Stay Connected!
Email
Get our e-newsletter Periodic News and hear about upcoming events. Click here to submit your email address.
Update Us
Let us know of a change of address or other news via our alumni questionnaire or just write us at coc_relations@berkeley.edu.
Social Media

LinkedIn

College Facebook

CBE Facebook

Twitter
Contact
Camille Olufson
Director, Alumni Relations
College of Chemistry
420 Latimer Hall
Berkeley, CA 94720-1460
(510) 643-7379
colufson@berkeley.edu
Class Eras

Five active volunteer groups represent the College's historical eras.
Alumni of the G. N. Lewis Era
(attending pre-1946)
Cupola Era Alumni
(attending years 1946 – 1963)
Free Radicals
(attending years 1964 – 1979)
CHEMillenniums
(attending years 1980 – 1999)
Young Alumni
(attending years 2000 and beyond)