College & Alumni Events
AIChE Alumni & Friends Reception at the Annual Meeting, SF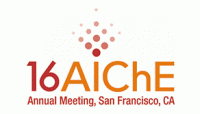 Tuesday, November 15th
7:00 – 8:30 pm
Parc 55 Hotel, San Francisco
Mission I, II, & III
Reception for AIChE alumni & friends attending annual meeting.
---

Big Give
Thursday, November 17
Join us online during Cal's annual 24-hour fundraising blitz, Big Give!
On November 17th, your support of the College of Chemistry goes even further. Help us win cash prizes by making a gift during contest times and including hashtags #GiveChem and #CalBigGive in your social posts.
Download a Berkeley effect butterfly! Write your "Berkeley Effect" message on your butterfly, take a picture, and post it on social media. Make sure to include the hashtags!
Check on the leaderboards and social feed at biggive.berkeley.edu to see our progress.
Show the world the College is a big, proud part of the "Berkeley Effect"!
---
Big Game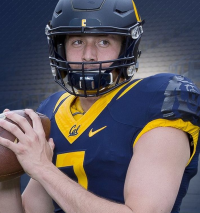 Saturday, November 19
Time TBD
Cal vs. Stanford
Stay Connected!
Email
Get our e-newsletter Periodic News and hear about upcoming events. Click here to submit your email address.
Update Us
Let us know of a change of address or other news via our alumni questionnaire or just write us at coc_relations@berkeley.edu.
Social Media

LinkedIn

College Facebook

CBE Facebook

Twitter
Contact
Camille Olufson
Director, Alumni Relations
College of Chemistry
420 Latimer Hall
Berkeley, CA 94720-1460
(510) 643-7379
colufson@berkeley.edu
Class Eras

Five active volunteer groups represent the College's historical eras.
Alumni of the G. N. Lewis Era
(attending pre-1946)
Cupola Era Alumni
(attending years 1946 – 1963)
Free Radicals
(attending years 1964 – 1979)
CHEMillenniums
(attending years 1980 – 1999)
Young Alumni
(attending years 2000 and beyond)