College & Alumni Events
---

Homecoming
Homecoming, aka Reunion and Parents Weekend at Homecoming, will be held on Oct 20 - 22, 2017.
College of Chemistry Events
Saturday, October 21
Coffee with the Deans - for Parents of Undergraduate Students
8:30 a.m. – 10:00 a.m.
Chemistry Plaza & 120 Latimer Hall
Join us for coffee and pastries on the Chemistry Plaza, followed by a panel discussion and Q&A with College of Chemistry Dean Douglas S. Clark and Undergraduate Dean John Arnold. No registration required for this complimentary event (capacity 150).
Faculty Presentation
10:30 a.m. – 11:30 a.m.
120 Latimer Hall
James and Neeltje Tretter Professor of Chemistry Omar Yaghi presents:
"Using the Sun's Power to Pull Water from the Desert Air"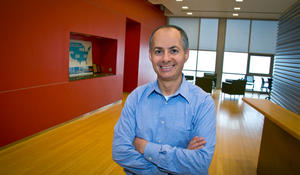 More than two-thirds of the world population lives in water stressed regions. We recently demonstrated that water in the atmosphere can be harvested to deliver fresh water using metal-organic frameworks (MOFs) - a class of materials we discovered twenty years ago and currently being further developed at UC Berkeley's College of Chemistry and the Berkeley Global Science Institute. No registration required for this complimentary event (capacity 150).
Bear Affair Tailgate BBQ

Look for designated seating for College of Chemistry at the Bear Affair Tailgate BBQ! Registration required.
---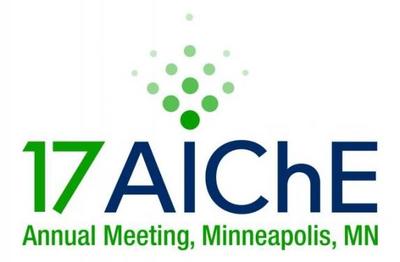 Alumni Reception at the 2017 AIChE National Meeting
Tuesday, October 31 7:00 p.m. – 8:30 p.m.
Minneapolis, MN
Details coming soon, please check this page again closer to the date or check the AIChe website.
Stay Connected!
Email
Get our e-newsletter Periodic News and hear about upcoming events. Click here to submit your email address.
Update Us
Let us know of a change of address or other news via our alumni questionnaire or just write us at coc_relations@berkeley.edu.
Social Media

LinkedIn

College Facebook

CBE Facebook

Twitter
Contact
Colleen Cahill
Director, College Relations & Development
(510) 643-5720
colcahill@berkeley.edu
TBD
Managing Director, Marketing & Communications
(510) 642-6867
email TBD
TBD
Events & Campaigns Specialist
(510) 643-8065
email TBD
Mailing Address
UC Berkeley College of Chemistry
College Relations and Development
420 Latimer Hall, #1460
Berkeley, CA 94720-1460